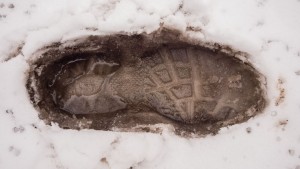 Greetings 100 Mile Runners!
First and foremost I would like to welcome you to the 2018 Zumbro Endurance Run! We have a record field registered for the 100 mile (122 as of 3/27/18) and know that you are all getting excited to kick off your race season with us at Zumbro! We will be getting another email out to all racers about a week before the race but this email is specific regarding 100 mile crew and spectator access to Aid Stations 1/4 and 2/3.
Due to a hard and persistent Winter, runoff / erosion and general wear and tear, the Minimum Maintenance road leading to Aid Station 1/4 (Bridge) and Aid Station 2/3 (Sand Coulee) is in poor condition and as a result we will not be allowing any (vehicular) crew / spectator access to these aid stations. Due to the condition of and congestion on these narrow roads we never allow access for those associated with the 50 mile or 17 mile but historically have for the 100 mile. We have had other years in the past where we have restricted all vehicular crew / spectator access to Aid Station 1/4 and 2/3.
If your crew / spectators wish to see you at these aid stations they may hike to see you – we will mark some shortcuts (for crew members only – not runners) who wish to make this hike – it is about a 1 mile hike from the start / finish area to Aid Station 1/4 (with one significant hill) and then another approx 1 mile hike from 1/4 to 2/3 (which never was drive-able). Crew, family and spectators need to be sure to dress appropriately for hiking on sloppy trails, have headlamps for night-time navigation and be sure to give the right of way to the runners when they are on the trail. As always, crew should be sure to study and print pertinent information off of the race website.
Again this year we will have a van / shuttle running back and forth between the start / finish area and aid station 1/4 running supplies etc. so your crews will have the option hop on and get a ride. It is however important to note that this shuttle is not running on a regular schedule and your crews / spectators should not rely on it if they need to be somewhere on a strict schedule or specific time and there may be some gaps in coverage as well when the driver(s) need to take some rest, run to town for fuel etc.
If you are a runner who was planning to rely on crew exclusively we would strongly encourage you to pack drop bags for aid stations 1/4 and 2/3 (in case your crew cannot always meet you due to these changes) and rest assured that our aid stations are really well staffed and stocked. Bib number assignments have been made so you can mark your drop bags with your name, bib number and aid station location for specific bags. https://www.zumbroendurancerun.com/2018-bib-assignments/
We thank you for your understanding, this decision was made for the safety of race crew, family members and friends of the runners and to save your vehicles and the road from damage. We suggest that those who have crew and spectators forward this email on to your people. As always, now is a great time for you to start studying up on the website so you are fully informed regarding all aspects of the race.
Should you have any questions please feel free to reply to this email.
Thank You,
John Storkamp
Race Director
racedirector@zumbro100.com