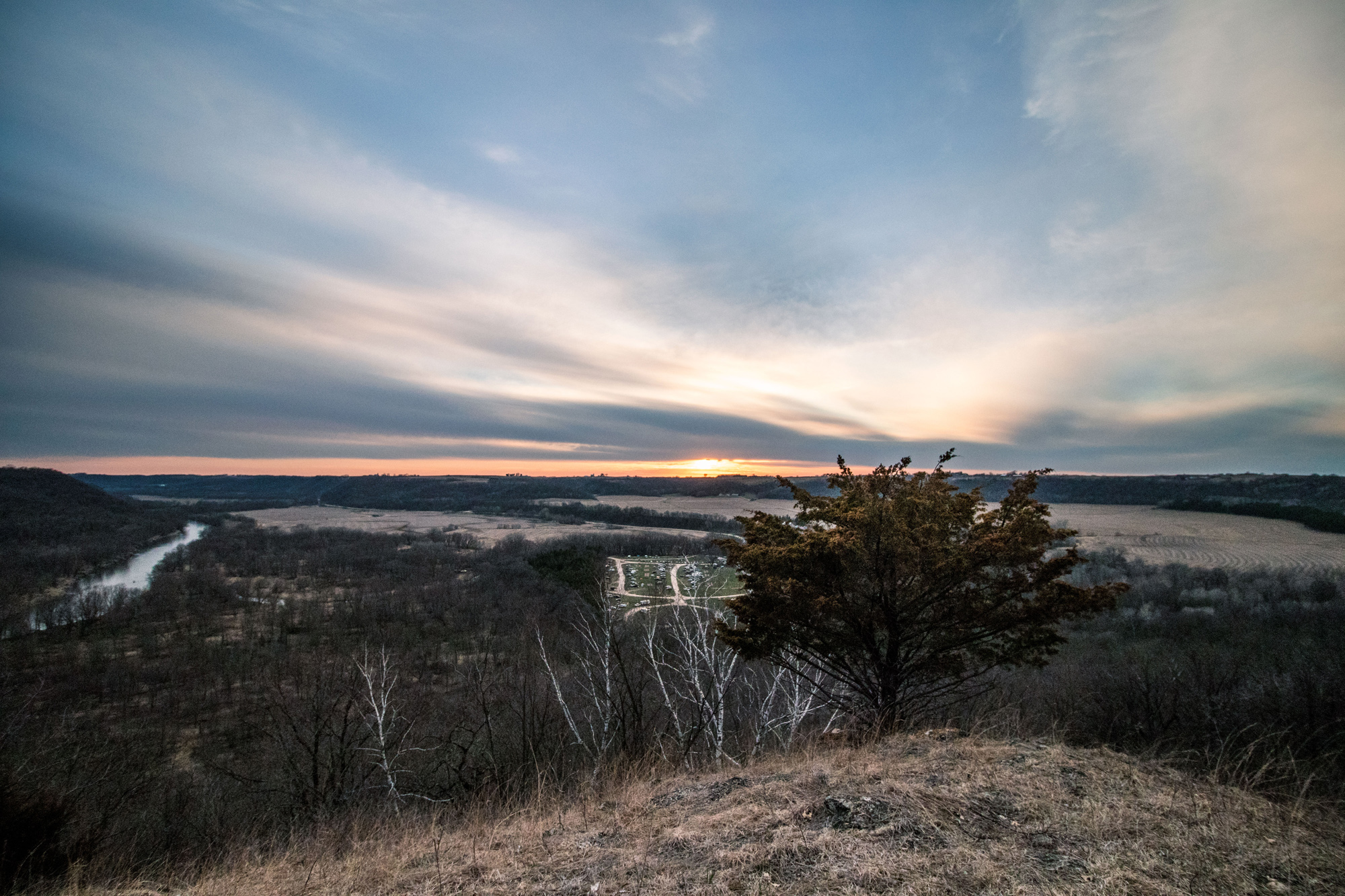 The Zumbro Endurance Run takes place within the Zumbro River Bottoms Management Unit in Southeastern Minnesota's Bluff Country – just outside of the tiny village of Theilman, MN approximately 1:45 from Minneapolis – St.Paul, MN. The races start and finish at the West Assembly / Horse Campground Area. Generally speaking the Zumbro River Bottoms Management Unit lies within a portion of the Richard J. Dorer Memorial Hardwood Forest – an expansive 1.7 million acre tract of Minnesota hardwood forest on the Northern edge of the Driftless Region which is mainly characterized by its tall bluffs and deeply carved river valleys. This "bluff country" is rugged, hauntingly beautiful and provides the perfect venue for trail running.
The course consists of a mix of rugged single and double track trail with rubble, loose rock and sand, along with very runnable minimum maintenance gravel roads. The race is primarily concentrated in two large valleys within an expansive hardwood forest. There are four significant, short, steep climbs (of approximately 300FT) per loop with smaller hills in-between, along with some significant stretches of flat and fast valley floor running.
The Zumbro Endurance Run is organized by Rocksteady Running and directed by John Storkamp. Rocksteady Running produces several trail and ultrarunning races in the state of Minnesota. Our races are put on by longtime trail and ultrarunners. Our focus is on sustainability, runner safety, runner experience and giving back to the trail, parks and communities where our events are held. Our mission is to create experiences that facilitate connection.​ All credit is due to our army of volunteers and our wonderful Minnesota trail running community.
Photo Credit: Fresh Tracks Media