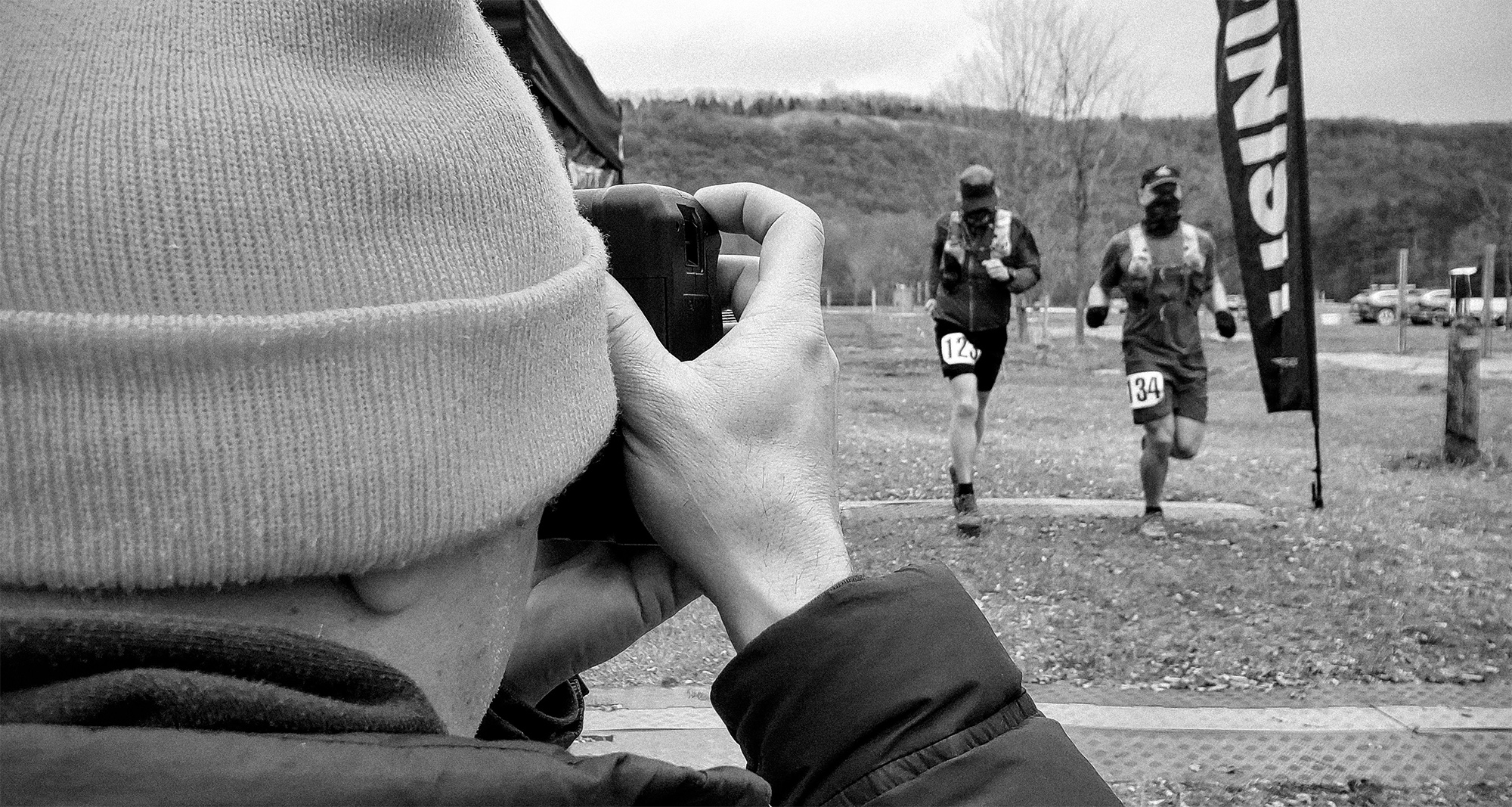 My days immediately after an event are spent cleaning up, sorting through supplies, organizing equipment and packing things away until next time.  After a busy few event days, these following days of simple tasks allow me a lot of headspace to reflect on the overall experience we just had. Naturally, I have been reflecting on what was our first event in the Covid era; how it went, what it meant and what it means going forward.
When I conceptualized what Zumbro could be this year, I as always, did so through the lens of a runner. First and foremost, if we were going to do it, it needed to be safe. This started with crafting a comprehensive Covid Preparedness Plan. Next, I wanted you, our runners to have the confidence to register, and so we didn't charge you until the day before the event, when we knew not only Covid, but weather would not force a cancellation of the event.  Next, registration needed to be flexible, we needed to make sure registrants had the ability to retract their registration, thus encouraging anyone who was not feeling well to withdraw and thus lessen the chance of someone showing up to the race sick.  Finally, if we couldn't all race together, I wanted those from the same household or bubble, close friends or family members, husbands and wives to be able to travel to the race together, and share in the experience.  It created quite a bit more work and some long days but we decided the best way to do this would be to offer each distance, over every time slot, each day, for four days in a row.
On each of the four race mornings, I made a point to just sit back and watch how things unfolded.  Even I was surprised at how spread out everything was, how quiet, low contact and low key it was.  I was so heartened to see that my instincts were right, that individuals would come with friends or family / those in their bubble and share the experience.  I also talked to many who showed up on their own and they too had great experiences.  There was no shortage of those that skew more introverted, that expressed to me that they would be more than happy with this format going forward!
"Creating experiences that facilitate connection".  That has been our mission since day one. This is one of the chief metrics by which I quantify the success of an event – did we connect, did you connect? Even during Covid, even with a modified event, I saw connections being made.  Our volunteer team that has worked together year after year so happy to be back, friends and family coming together and sharing the experience, people connecting with the land (the hills, the mud, the sand and the hills again – by the way, how did you like Paddy's?), runners reconnecting with that feeling of pushing themselves a little harder than they have in awhile, and more, so much more.
I cannot thank you all enough for understanding what was expected of you, coming to the race prepared and helping us to make it a success.  I cannot thank our volunteers enough, who on a normal year already go above and beyond, this year doing it four days in a row. We are so dang lucky to have this – thank you all for being an indispensable part of it.
Some words from our runners:
"This was my first time doing your race. I really loved the course and the format. It was so awesome not to be stressing out about a start time but rather stroll across when I was ready. While I started with only two others I eventually came across others along the way. I know it was probably more work for you not to charge us until the end but that was awesome too.You and your volunteers are to be commended for a great event. I will be back." – Gwen

"Thank you! I am so glad to hear that things went well from your perspective. Thanks for so creatively re-imagining so many parts of the process so that this could work, and for all the effort from you and the staff and volunteers to actually make it work, including extending to four days. From my end, I had an absolutely fantastic experience connecting as you describe, thanks for developing the amazing course and the excellent course markings. The mud added to the challenge and fun as far as I was concerned, along with the sand and hills you mentioned. To your question about Paddy's, just wow….thanks to you and the private landowners for enabling that part of the course." – Mark
Results:
Combined 17MI & 34MI:
459 registered, 426 starters, 408 finishers, 18 DNFS.

17 Mile:
308 registered, 287 starters, 287 finishers, 0 DNFs
17MI Results HERE https://www.zumbroendurancerun.com/17-mile-results/
34 Mile:
151 registered, 139 starters, 121 finishers, 18 DNFs
34MI Results HERE https://www.zumbroendurancerun.com/34-mile-results/

Photos:
We just had one photographer at the race this year, our buddy Mike spent four days at the finish line shooting just about everyone that crossed – a monumental effort.  There were times he had to take breaks or do some camera maintenance, so he did not get absolutely everyone, but he got a lot of you and captured what will go down as a crazy-unique year.  Mikes photos can be found on the 'Photos' page https://www.zumbroendurancerun.com/photos/
Housekeeping:
Shirts and medals just went into production, we will be taking delivery of them by the middle to end of next week and will be getting them in the mail thereafter.  Many of you have checked out the shirts HERE https://www.zumbroendurancerun.com/2021-race-shirts/ .  As I mentioned previously, supply chain issues forced us to use some different color shirts – those needing a 2XL or 3XL will be getting a gray shirt with black ink, they look great too.  I mentioned the medals would be different this year and possibly going forward.  This is for a number of reasons.  One is so that we can more easily ship them. Secondly, my friend and former race director Larry P. and his wife Colleen spent years going into the woods, cutting trees, hauling them home, drying them, cutting them into discs with a miter saw, drying the discs more, screen-printing the fronts, then the backs, then drilling a hole, tying twine, separating into bins and getting them to me… four times a year, 1000's of medals – it's time we give them a little bit of a break.  This new design is still printed on wood, it is clean and simple, and they are still made by our people, I really like it.  I have removed the distances and year from the medal but have left a large space on the back if you want to write in a note with a fine-tipped sharpie; the year, the distance you ran, your time, or anything else, a memory perhaps.  No more waste, no more throwing out or burning dated medals due to DNS or DNFs, etc.
In closing:
Finally, we are working on what will hopefully be many of our other events this year.  For the first half of the year for sure, we will continue receiving the approvals and opening up registration for those races on very tight timelines – I wish we had more answers early but that is just the way it is going to be for a while yet… I hope to see you at some of them.  As for Zumbro 2022.  Assuming all goes well, we plan to have the 100 and 50 back. Given the past weather challenges and our inability to get the event permitted later in April, I could envision doing the same thing for registration, shirts and medals in the future… we have some time to decide on all of that for 2022.
Again, I cannot thank you all enough for being a part of Zumbro and making it such a success. I can't wait to see you on the trails more as 2021 proceeds. As always, if you need anything, please reach out.
Respectfully,
John Storkamp
Rocksteady Running
Race Director
Zumbro Endurance Run
racedirector@zumbro100.com