Foreword :
Below, our good friend and contributor Kevin Langton shares a touching remembrance of Bob "Iceman" Coolidge, having first met him at the 2014 Zumbro Endurance Run.  In no time at all Bob became a beloved member of our local trail and ultra community, a ubiquitous and uplifting presence at so many Minnesota (and beyond) trail and ultra races. While in totality it was not all that long ago, it is hard to remember a time before Bob, and of course, Pearl.   While I somehow did not bump into him the day before or during the race, a day after this years Arrowhead 135 I ran into Bob's son JD who is featured and quoted in Kevin's story.  We were both grabbing breakfast after having finished the race, I greeted JD and congratulated him on his finish and immediately thought about Bob, knowing how proud he always was of JD, always basking in his sons accomplishments, more so than his own.  Sadly, just days after my exchange with JD, Bob unexpectedly passed, I immediately thought about JD, I was gutted for him. Bob's obituary can be found HERE http://www.startribune.com/obituaries/detail/0000345757/  – Kevin, thank you for this heartfelt remembrance. JD & family, thank you for sharing the Iceman with us, we are all better for knowing him. – John Storkamp, Race Director – Zumbro Endurance Run / Rocksteady Running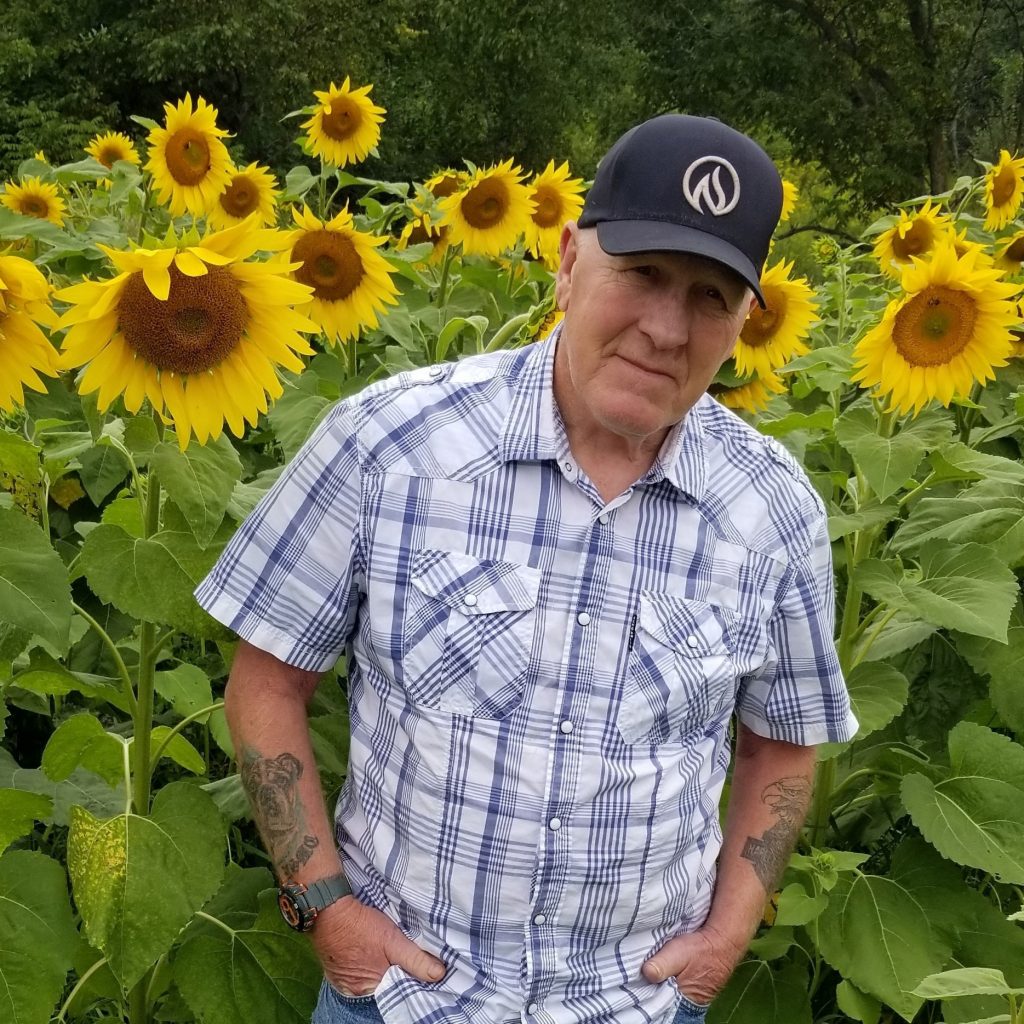 Bob Coolidge was a giant and a gentle warrior. He was a friend to everyone. Most of all, he was kind.
Let's start with the laughter, the way he shined up to people. I first met Bob the night before the 2014 Zumbro 100, at the prerace meal. He was there to crew and pace JD, his son, who was running his first 100 the next day. They were sitting next to Jake Mullenbach. My wife, Lisa was there to crew for me, and of course Bob took an immediate liking to her. Bob and JD spent the night at the campground, each sleeping in their separate cars, both HHR's, and right away the next morning Bob had a story to tell. JD remembers: "Around 2 am I was awakened from a really good sleep by my dad knocking on my car window. I opened my door to ask why he woke me up and he explained that he went outside to whiz and locked himself out of his car! I was a little perturbed at this considering I had to start a 100 mile ultra in a couple hours. When I got out of my car there was my dad in his underwear, or his diapers, as he would say." That story, as Bob told it to us on race morning, is my first memory of the guy's laughter, his great sense of pulling us in to make fun of himself. When he was in a room, a campground, an aid station, you knew he was there. He could light up the place with a story, a quick and sharp joke, a well-placed compliment, even just a glance or a smile. He had a certain thing, an energy, a Bob-shine.
Bob was anxious about pacing JD at that race, worried he wouldn't be able to keep up in that terrain even though he had nearly forty marathons under his belt and JD would have run at least fifty miles before Bob could join him. The race started with beautiful, almost perfect spring weather. Zumbro's a six-loop course, and each time I returned to the campground Lisa would tell me something new about Bob, about his anxiety over being able to pace his son, about his stories, his infectious energy that kept cracking her up with laughter. And each time I came through, Bob would bounce over to share some of his warrior wisdom, his trash talking attitude, his laughter—to share some of that Bob-shine that helped keep me moving through the day and night. It got cold that night, as nights at Zumbro do. And as Zumbro likes to do, it sent a storm at us hard that night and into the morning of the second day, one that felt epic as they all tend to feel there. Bob ran the fifth loop with JD. JD remembers: "This was his first foray into trail running. It was a pretty hard first lesson for him. By then, the trail was mud and every hill was a slip and slide. I lost track of how many times he went down. I was feeling really good at this time and I wasn't trying to lose him. This is also when it started to absolutely pour rain and lightning. Towards the end of this loop he told me to go on without him, that I was looking strong. He eventually found a shortcut back to the finish. He was there when I finished and told me how proud he was of me." Bob had stories to tell about their adventure together, and he told them in that way that he did. JD finished his first 100. I got hypothermic and pulled out of the race that morning. Things got blurry for me, and I don't remember saying goodbye to JD or Bob or much of anyone, although it's certainly possible. But Bob left his imprint on Lisa, and on the ride home she told me his impressions of the course, the race, the laughter they had shared as people crewing their runners, playing that waiting game. Lisa says, "He was just taking it all in and he seemed to think the people and event itself were incredible. And that the distance people were running, including JD, was just crazy stupid. He was wide-eyed and full of questions. By the end of it, he was talking about wanting to run trail ultras himself. He was just wide open to the world of possibilities. It was love at first sight. "
Bob had been running road marathons for decades but he was bitten by the trail bug. I connected with him on social media (he connected with everyone), and we texted back and forth often that summer. "I'll be doing my first trail marathon at Curnow," he wrote, "I'm nervous as heck about it." He ran much of that race with Jeff Rock, who remembers: "As Curnow Trail Marathon drew near Bob was nervous as a mug (Bobism), it would be his first trail race. While he had almost 40 marathons under his belt this was uncharted territory and not to mention he was about to turn 63 years old. He was questioning whether he was even capable of such a feat. In turn, I was considering my first DNS because of my knee issues. As we chatted via messenger, we kind of talked each other into doing it instead of pulling out. He said I should just join him and we'd have a party. That was the deciding factor for me. I'm not sure who was helping who more, but to this day that race is one of my favorites. We met so many amazing people that day. It was all because of him." If you were running near Bob on a trail, you knew it, and if you didn't know it, you soon had a new friend.
Before Fall Superior that year, Bob sent me a note, "I may go up and volunteer, if I can bring Pearl. My bulldog won't do much hiking, but she loves everybody." If I can bring Pearl! There's a couple things to unpack here. There's the dogs. And then there's Bob's aid station presence. Let's start with the dogs. Simply enough, he loved them and made them a part of everything he did. He ran them, the ones that could run with him. And those that couldn't run, he pushed them in strollers on his daily runs. And he brought them to races—everybody wanted to see Pearl at race starts and aid stations. He carried Pearl to Tettegouche aid station that year at Superior, a tough uphill hike, especially if you're lugging an overweight English Bulldog. But here's the thing about Pearl, at least my observation from spending some time with her. She may be full of personality, but it's not a bubbly, friendly kind of lick-you-in-the-face puppy dog personality—that's more Bob. And that's my point. Everyone loved to see Pearl, but it's really Bob they were loving to see—he was the man behind the curtain. And like he did at most places, he had a strong aid station presence. If you were passing through an aid station and he was there, he would pour some of that Bob-shine on you, and it lifted you for the next few miles, no matter how bad you thought you were feeling before that. If Bob wasn't running, he would always show up with Pearl and connect with his community. That was his thing—his community, his connections, his people, and everyone was his people, whether they knew it yet or not. Everyone got to feel some Bob-shine.
Many of our texts through the years were about JD's races. "I'll be with him at Leadville," he wrote. "He wants me to pace him at 76 miles. Power line climb. If God is with me, I'll do it. A lifetime experience." Or with JD's twin brother, Van, "I'm looking forward to Twin Cities. I'm running with my boy Van. He has not done a marathon since '92 when he and JD graduated high school." Running was one more connection with his boys, and with everyone he shared the sport with, really. If Bob had something nice to say, he said or wrote it to you and he made sure you heard or read it. If the thought of you entered his head—and it was always a kind thought—he let you know he was thinking about you. He cared deeply about those he connected with and he wasn't shy about telling us he cared. Robyn Reed says it well: "You had an amazing heart, with such a deep capacity for love. You never gave up. You held your friends close, and you were friends with so many. You taught me how to love wide and deep." While running was something Bob did, it's also something he lived, just one more way for him to connect with people, to spread his Bob-shine to us all, and we are so lucky to have been graced with his Bob-shine. Today the trail running community feels a Bob-sized hole in our heart with his passing. I miss him and the thought that I can't send him a text or give him a call is a heartbreaking one. I am grateful to have known him. We are lucky we got to share some time on the trail with him.