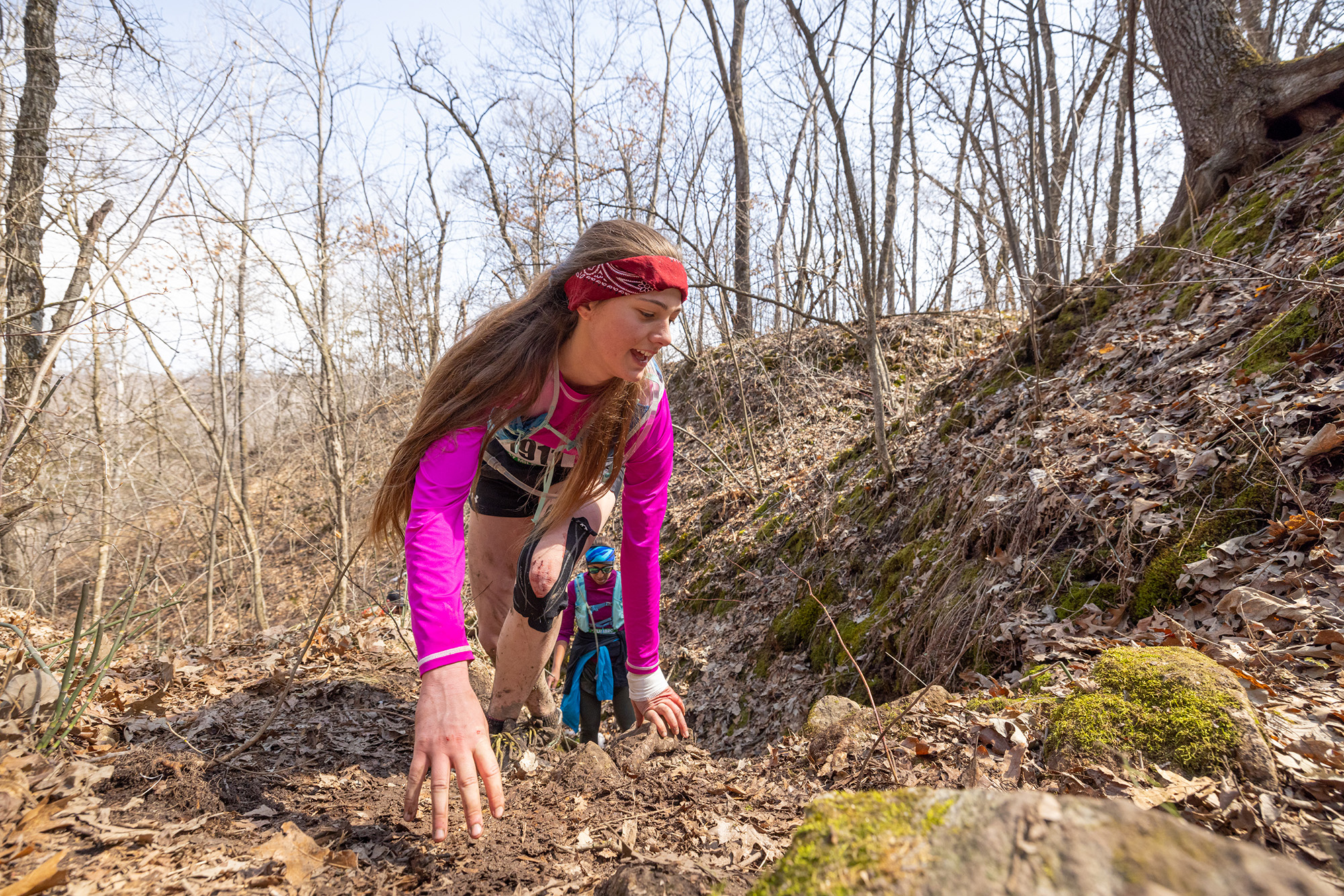 Photo Credit Scott Rokis
It turns out that the 2023 Zumbro Endurance Run slotted into the perfect weather window. After a Winter with significant snowfall, and a snowpack that held on relatively late – a week before the race we received more heavy wet snow and a considerable amount of rain. This late melt and additional precipitation resulted in the flooding of some key trails used for our race, forcing a few 'week-of' race course modifications. Then, just days after the race, temps soared to record highs throughout the region. The day I headed out to do my final check of the start / finish area, aid stations, and the race course, it hit a sweltering 89F – we dodged a bullet there as well. And, as I look out the window now, snow again – only in MN.
The Tuesday before the the race I got out and marked a section like I always do, in advance of our marking volunteers showing up on Wednesday. I was heartened to see that some of the flooded areas were already improving. This would allow us to do a slightly modified 17 mile course, instead of a potential 5.5 mile 'short loop' on the West side of the river only. I did Sand Coulee, Scenic Overlook and Ant Hill. I have done these sections countless times; on training runs, during trail clearing and course marking. Due to lingering snow, ice, mud and frozen stretches of ground, marking these sections took much longer than expected. So long I got caught out after dark, and that's when the 40mph winds, horizontal driving rain, thunder and lighting picked up. If ultimately it was going to be a nice year, Zumbro still had a few jabs it wanted to get in.
You actually have to thank all of that notorious Zumbro sand (that you typically curse) for the relatively good trail conditions we had on race weekend. Give Zumbro a few days without precipitation, some moderate temps and some wind and it gets pretty good, pretty quick. We were blessed with two gorgeous, sunny days with mild temps. What a fantastic way to kick off the 2023 Minnesota trail and ultra season. We had 557 registered runners from 18 states and 162 Minnesota cities. After a long Winter it was obvious that everyone was ecstatic to be back together and on the trails. A few things that jumped out at me this year: In the 100, the support that each runner had, not only from our awesome 125+ volunteers but from their families and friends; camped up, settled in, crewing and pacing in hopes of getting their runner to the finish. The 50 mile as always attracts a special breed – folks with enough tenacity and enough energy to show up and run a grinder of a course in the middle of the night after whatever the preceding work day/week had held for them. Saturday morning, per usual the 34 and 17 mile runners brought much needed and appreciated energy to all of us who were on their second day of the event… I'll admit, I was dragging a little and getting up in front of those energetic crowds on Saturday morning gave me the boost I needed. From the athleticism of those training big mile weeks and going for a top 5 or 10 finish, to those that only lace up their shoes a handful of times between each race, we all come for our reasons and we all get what we need – thank you all for bringing what only you can to Zumbro.
As always, there are way too many stories to tell, so please share them among yourselves and celebrate together, at the next race, in our online community, or wherever and with whomever you congregate.  Congratulations to those that ran fast, ran slow, ran all your loops or did a couple less than planned – it is a transcendent gift no matter the terrestrial outcomes.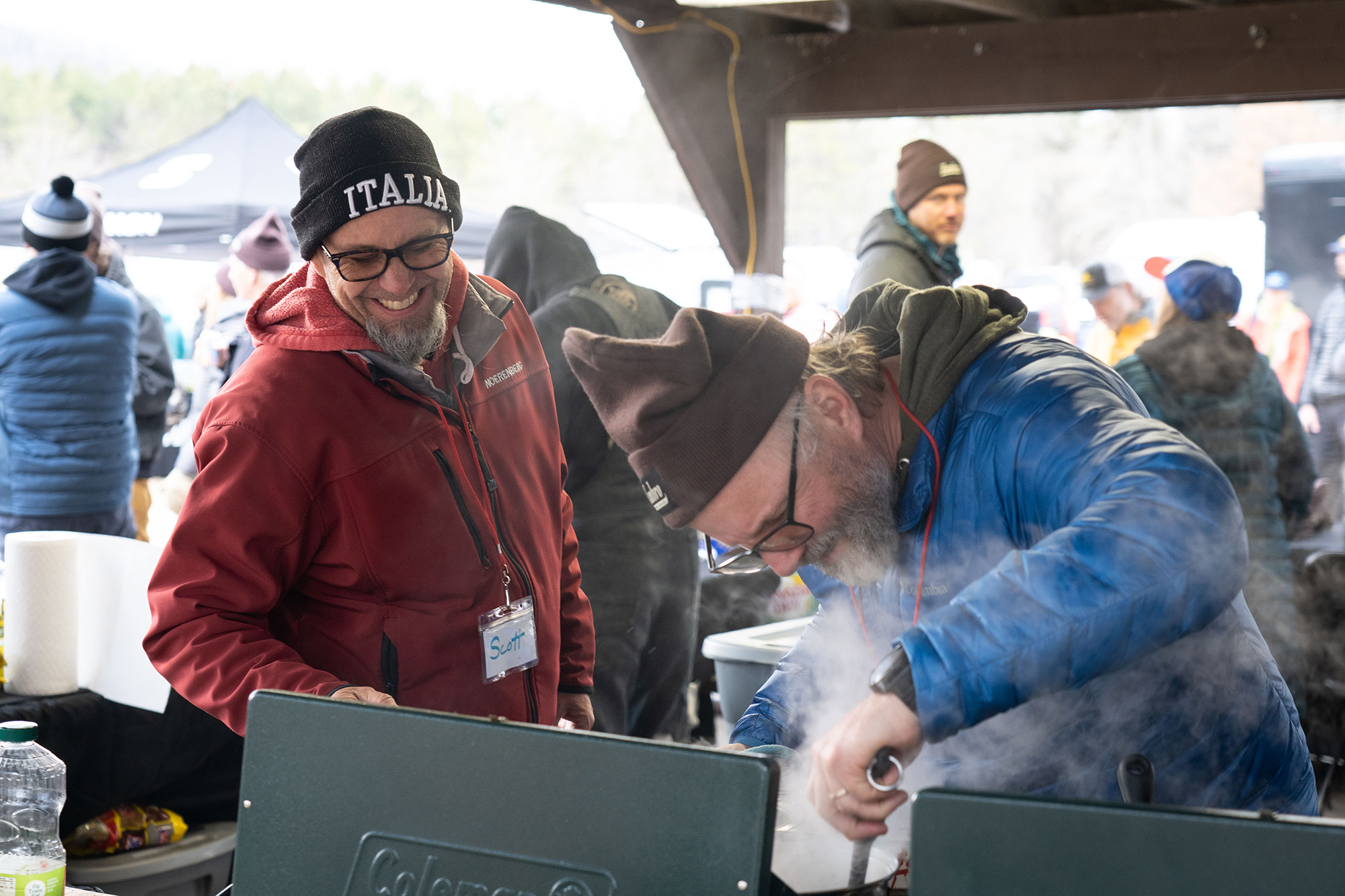 Photo Credit Brenda Piekarski
Volunteers:
A single 'modern-day' Zumbro aid station has more volunteers than we had runners the first year Zumbro was held as an official race – we only had 20 race finishers between a 100K and 100M in 2009. This year 125+ volunteers made the event possible – if not magical. On a loop course, each aid station is open for a long long time – a lot of folks get little sleep in order to support the runners. I strongly encourage you to take the time to read the volunteer recap / thank you HERE https://www.zumbroendurancerun.com/2023-volunteer-thank-you/ – if you want to see what it takes to staff Zumbro and all the time that your fellow runners/volunteers give, see THIS https://www.zumbroendurancerun.com/volunteer-assignments/  A large percentage of the trail running community routinely volunteers. If you have not yet, give yourself the gift of doing as much… with RSR or at another race, either would be great. We all make this go.
Kind Words:
After each race we receive dozens of kind emails, I make sure to pass some of these on to our volunteers who are integral to executing on all of this…
"I just wanted to drop on here and say thanks to you and your wife, and all the volunteers. I ran Zumbro this last weekend and was very impressed. This was my first 100 miler and first ultra on trails. I never got the chance to meet you guys but wanted to make sure you knew how well I think the event was run. On top of that, I think I was shocked at the amount of smiles I saw and the encouragement I received from everyone the whole time (and it took all of that to get me to the finish line). I got to learn quite a bit about myself when the going got tough and was able to push through the night solo. It was incredible! Thanks for all that you guys do! Not sure what's next for me, but I know for sure I will be signing up for more Rocksteady Running events in the near future. I also may be interested in volunteering at some point (I had no idea how many volunteers it took to keep the show going)."
"Fantastic revision of the course. Congrats on handling yet another year of Mother Nature. As a fellow race director, it is so important to express, from the the outside looking in, you have built an amazing company. You and your crew do so much that can be learned from. It consumed a lot of my thoughts while out there. I want you to know, your details and efforts aren't overlooked or expected. RSR is incredible. Proud of you and everyone involved."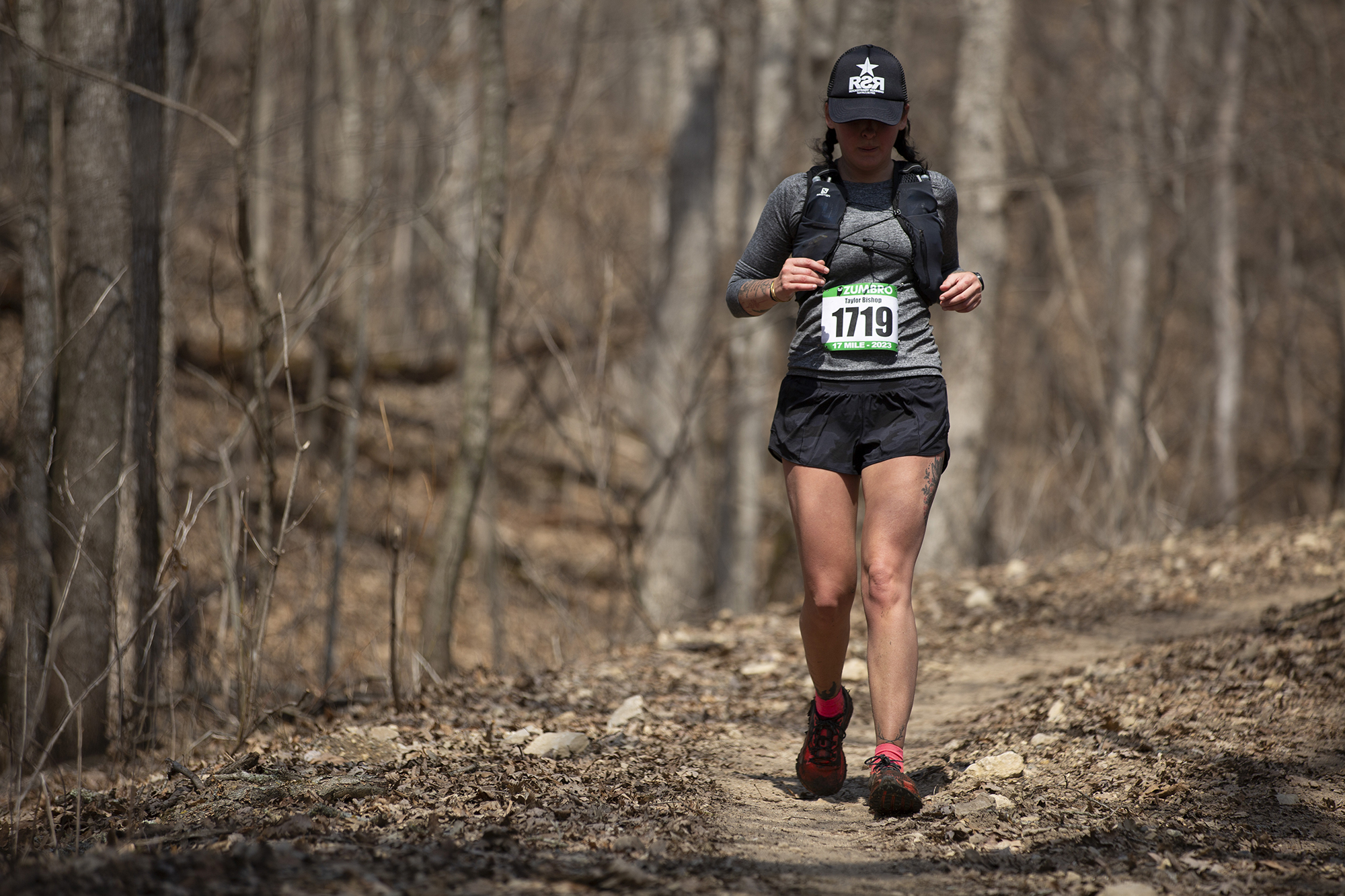 Photo Credit Cary Johnson
Photos:
All of our volunteer photographers have submitted their photos from the race. For those of you that are unfamiliar with how much work it is to post-process photos (especially the number that they shoot) that is a crazy fast turnaround. Please keep in mind that some of our photographers sell their photos, some make low res images available for free and sell the high res versions, some will accept tips and some give away the high res images for free. Please look for notes / prompts for each photographer / gallery. All of them put a ton of time into it and have a pile of expensive gear that makes this possible. As always it is good form to credit (by name) and thank photographers for the photos you are sharing on your social media or elsewhere. If you want to use photos for commercial purposes please contact the photographers directly or contact me if you are unable to find their contact information.  If you are a photographer or aspiring photographer and you would like to come shoot some time, please contact us, we would love to have you. https://www.zumbroendurancerun.com/photos/
Results and Stats:
Race day / live results were / are available HERE. Official race results are available on our website [ 100M, 50M, 34M, 17M ]. Results have also been uploaded to UltraSignup [ 100M, 50M, 34M, 17M ] and have been sent into UTMB [ 100M, 50M, 34M, 17M ] so qualifying points can be awarded to those that wish to apply for those races (UTMB, CCC, TDS, OCC).
| | | | | | | | | | |
| --- | --- | --- | --- | --- | --- | --- | --- | --- | --- |
| 2023 | Registered | Started | Start % | DNS | DNS % | DNFd | DNF % | Finished | Finsh % |
| 100M | 43 | 40 | 93% | 3 | 7% | 17 | 43% | 23 | 58% |
| 50M | 99 | 86 | 87% | 13 | 13% | 16 | 19% | 70 | 81% |
| 34M | 100 | 85 | 85% | 15 | 15% | 8 | 9% | 77 | 91% |
| 17M | 319 | 252 | 79% | 67 | 21% | 3 | 1% | 249 | 99% |
| Total | 561 | 463 | 83% | 98 | 17% | 44 | 10% | 419 | 90% |
Sweatshirts, T-Shirts, Hats and More for Sale:
Zumbro is tough in that there is no cell / internet at the start / finish area so we cannot take credit and debit cards for merchandise. Many of you asked about where you could purchase something after the race, you can do that on our online store HERE https://www.rocksteadyrunning.com/shop/ – you can use the "filters" on the side of the page to sort and search for specific items. We ordered extra Zumbro beanies and they are available for purchase, along with the coordinating ball caps from last year.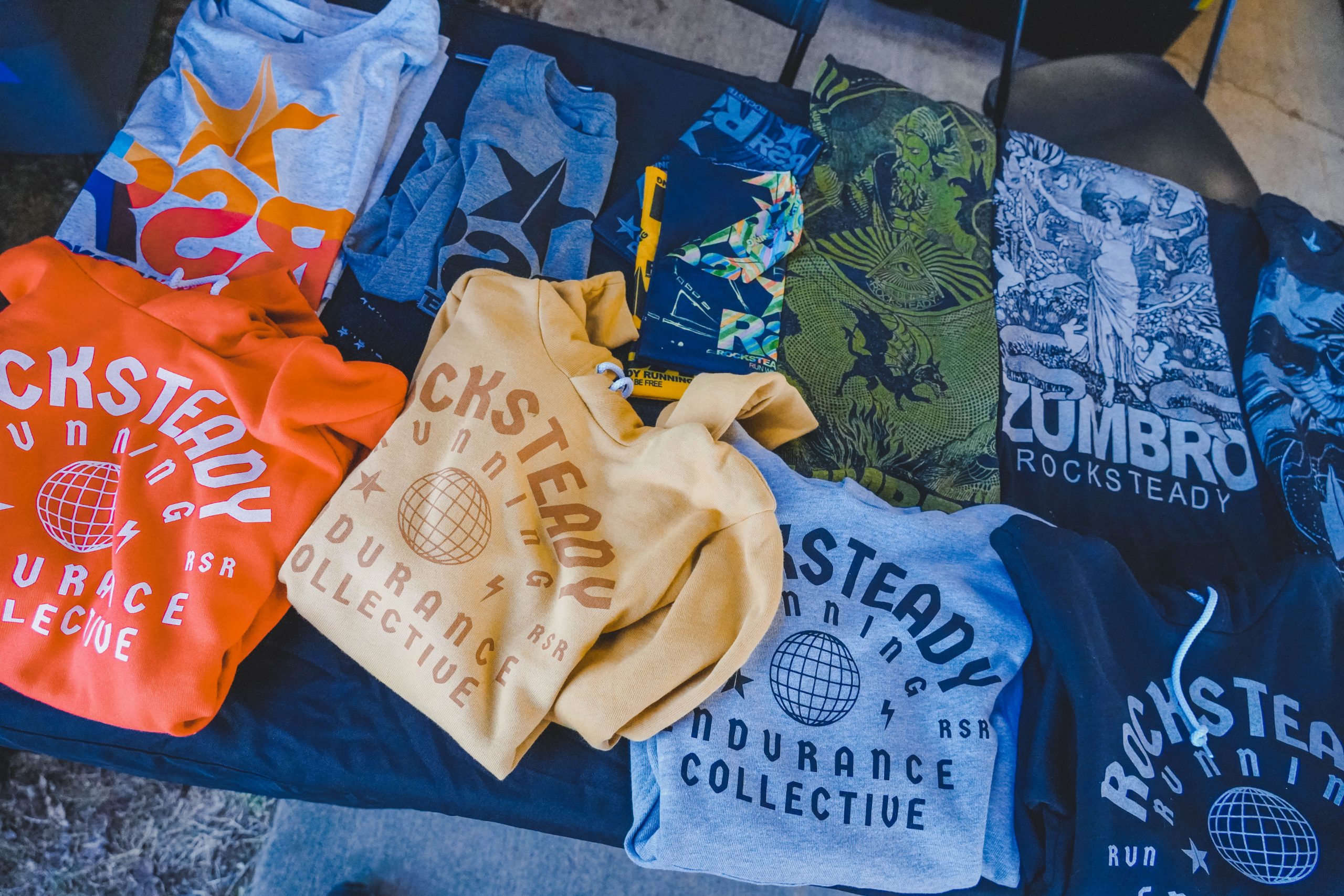 Photo Credit Lyric Kochendorfer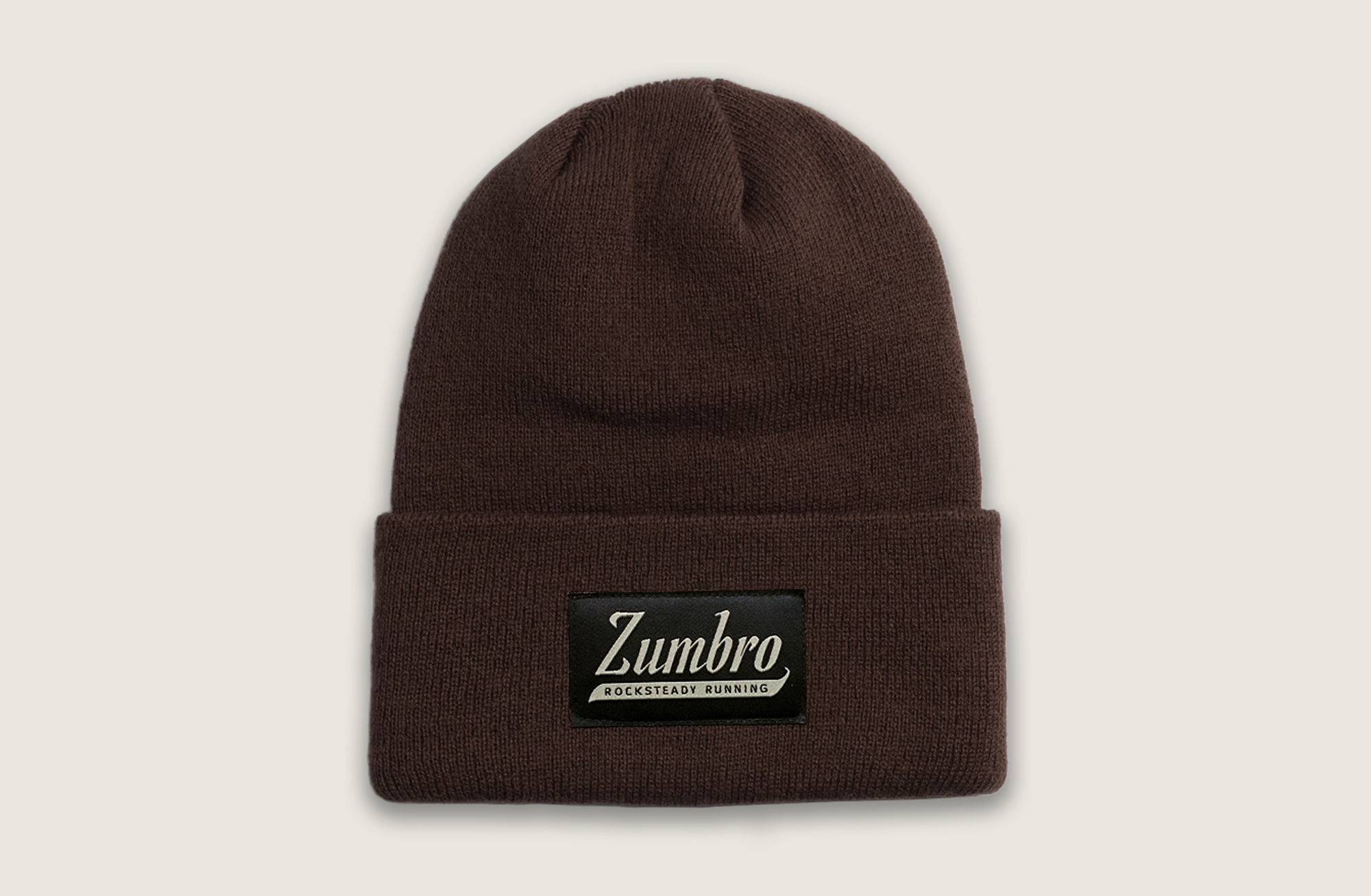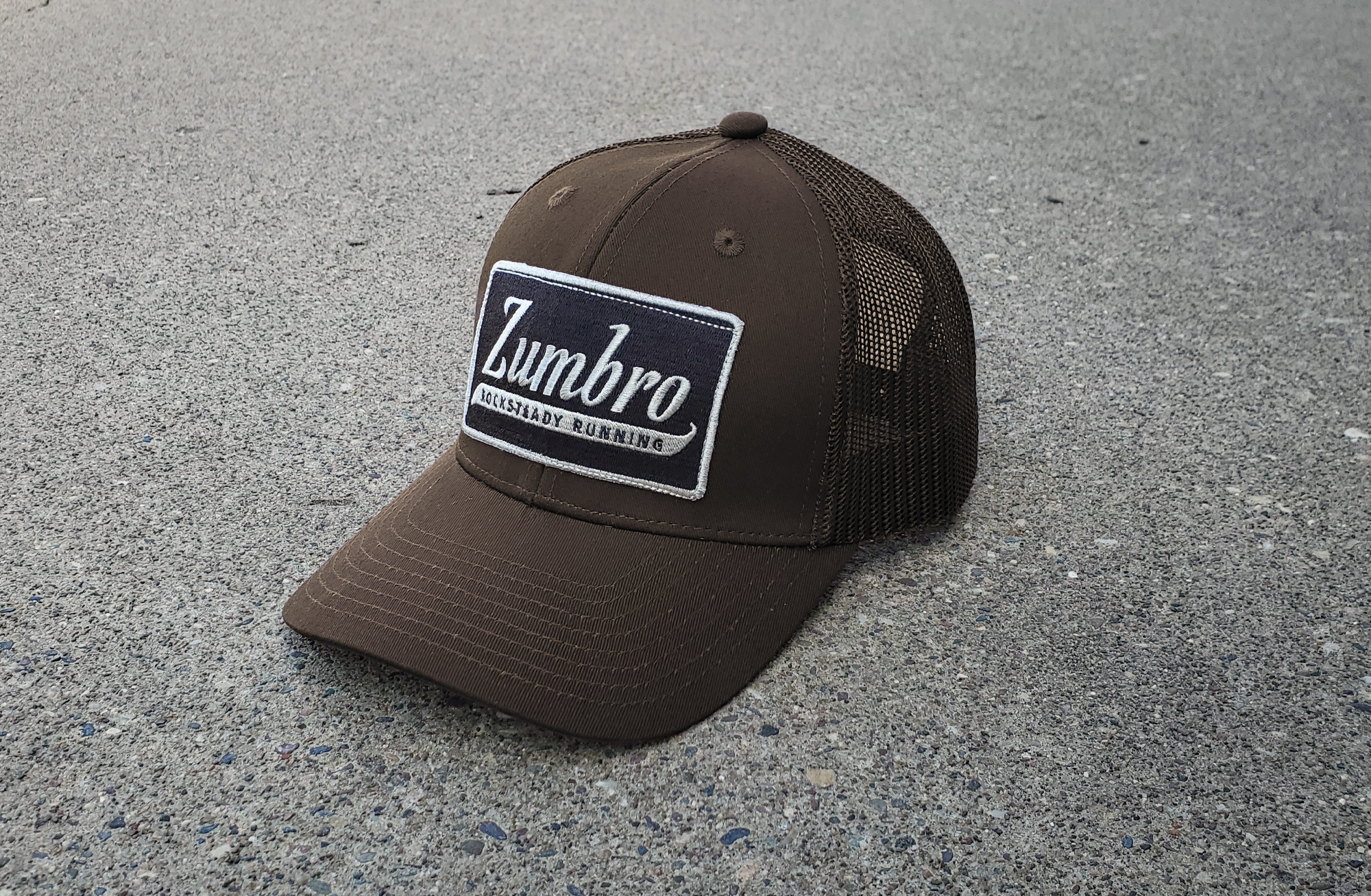 Rocksteady Community:
The Rocksteady Running Community is an online forum designed for community members to have civil conversations about all things pertaining to Rocksteady Running events (Zumbro, Superior Spring, Afton, Superior Fall, ESTRS), trail / ultrarunning in general, and more. This online forum has been built on our own platform and is not tied to any social media platform. It is free from advertising, invasive algorithms, tracking, etc. We intend for this to be a safe place to connect. Feel free to discuss registering, training for and racing our events. Discussion about the race courses, terrain, training, gear, challenges, triumphs and more are welcomed and encouraged. If you would like to create an account and participate you can do so HERE https://community.rocksteadyrunning.com/login  For safety and transparency we ask that you provide both your first and last name when creating an account.
Sponsors:
Please be sure to check out our awesome sponsors and partners. All of the owners and/or employees are personal friends. Kurt Decker from Twin Cities Running Company once again headed up Aid Station 2 / Central Assembly. Jess from Salomon was actually able to loan out some shoes to a racer who forgot theirs! Most of our other sponsors and partners had folks volunteering or running.
Twin Cities Running Company
Salomon
Vanicream
Steve Smillie Edina Realty
Bell Bank
Northwoods Running
Trail Transformation
Performance Running Gym
Mile in My Shoes
St. Croix Law
Critical Connections Ecological Services
Next Year:
The Zumbro Endurance Run is always held the weekend before the commencement of Spring Turkey Hunting. By Minnesota Rule "The spring turkey season opens the Wednesday nearest April 15". The 2023 event (should be) held on Friday April 12 and Saturday April 13 (DNR will give us final confirmation this Fall).  Registration will open on January 1 2024 at the latest, possibly earlier, stay tuned to our website and join our main / big mailing list if you have not done so already (you have to sign up for this one, it is different from the pre-race emails I send you when you are registered for a race) https://www.zumbroendurancerun.com/join-our-mailing-list/  Please keep in mind that Zumbro will Zumbro, and if history is a guide it could certainly get cancelled again some day.  I have covered in depth many times in the past why early April is the only time it works to hold the race, if you want to learn more check THIS out https://www.zumbroendurancerun.com/zumbro-why-early-april/
In Closing:
I have said a lot here, so simply, thank you. Thank you for being awesome individuals and an awesome community. Thank you for putting your trust in Cheri and I, our core team and our volunteers. Thank you for allowing us the opportunity to serve. As always, if you need anything, please reach out.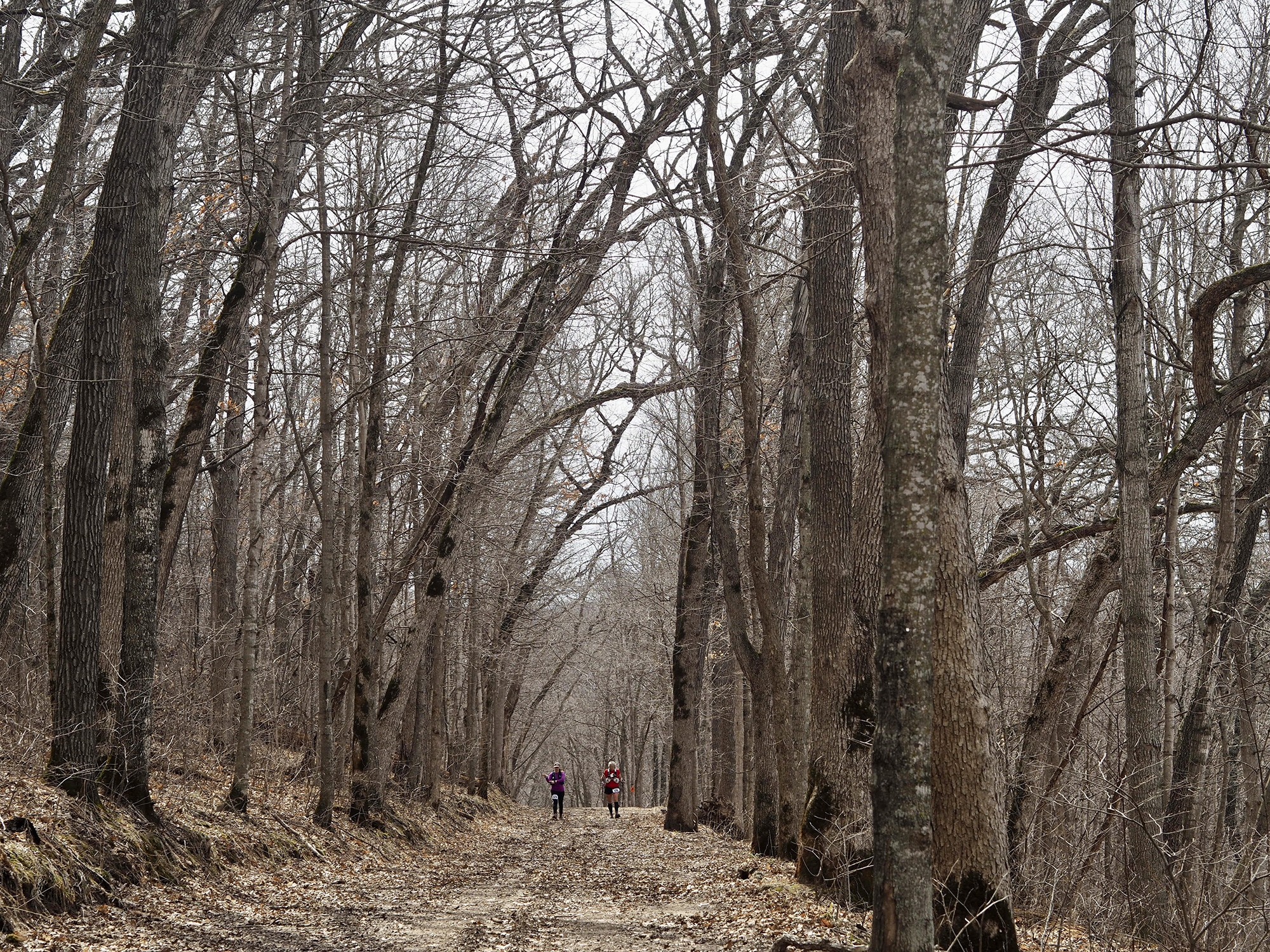 Photo Credit Kevin Langton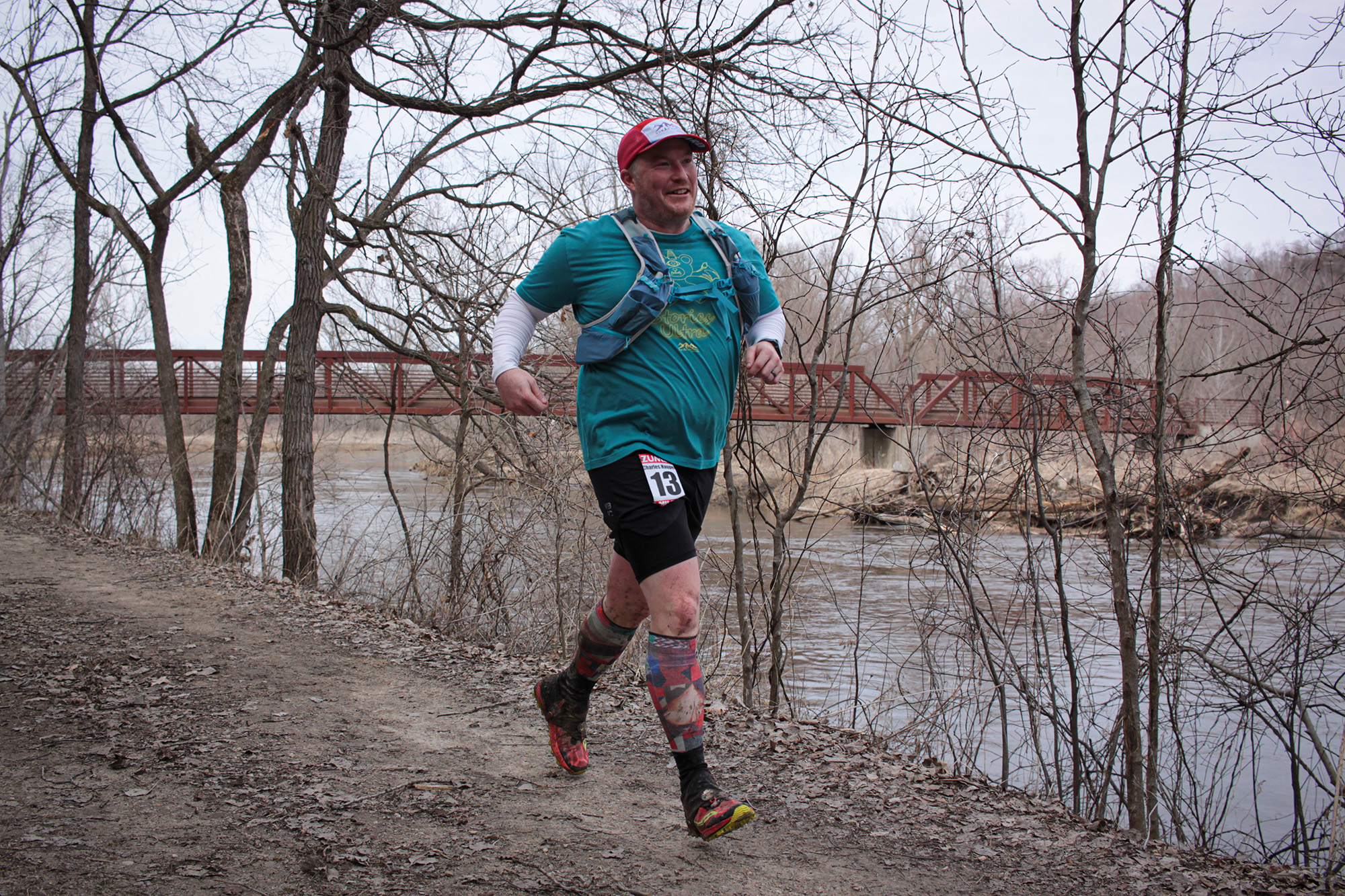 Photo Credit Christian Worby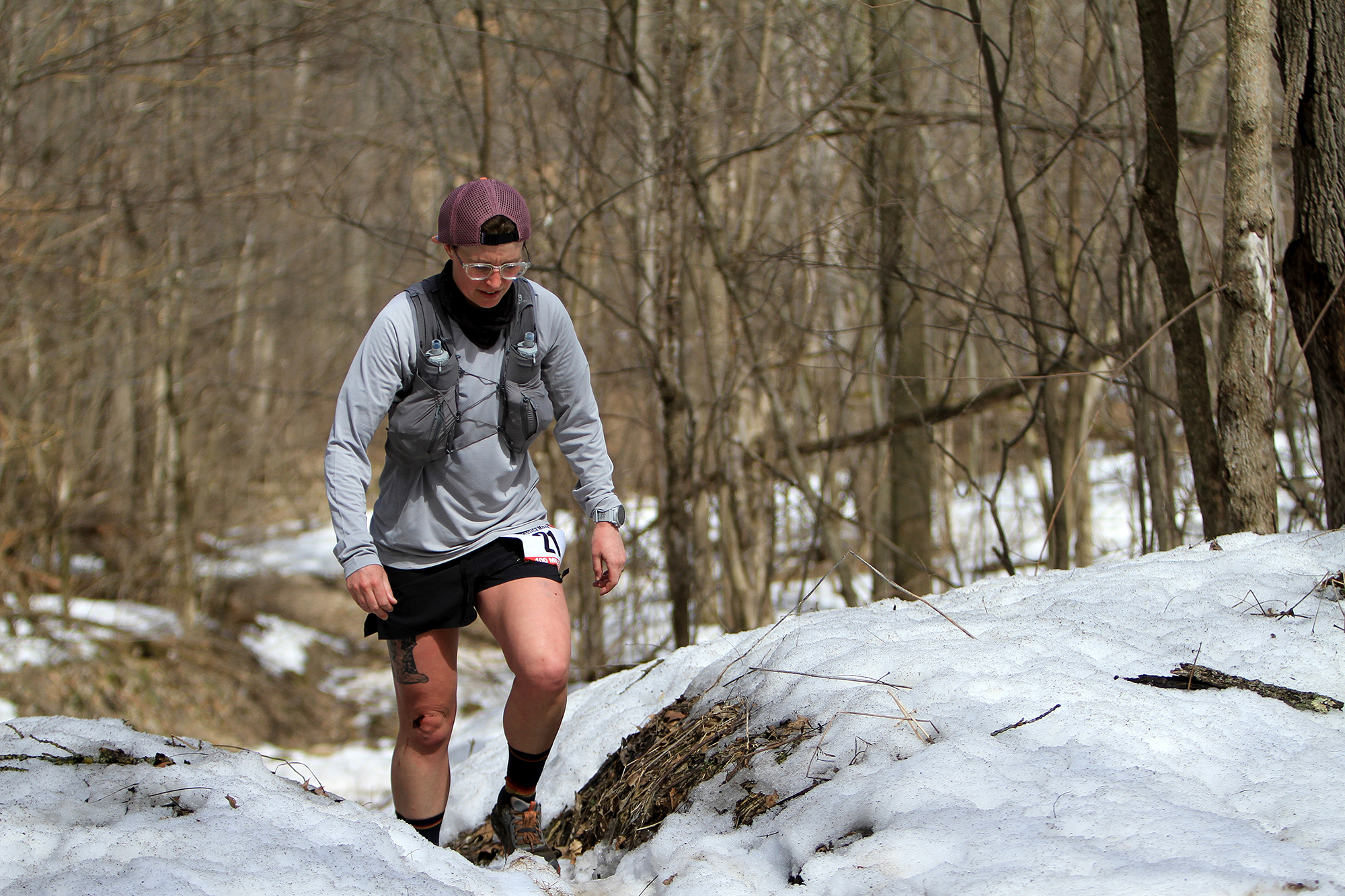 Photo Credit Pat Lehnherr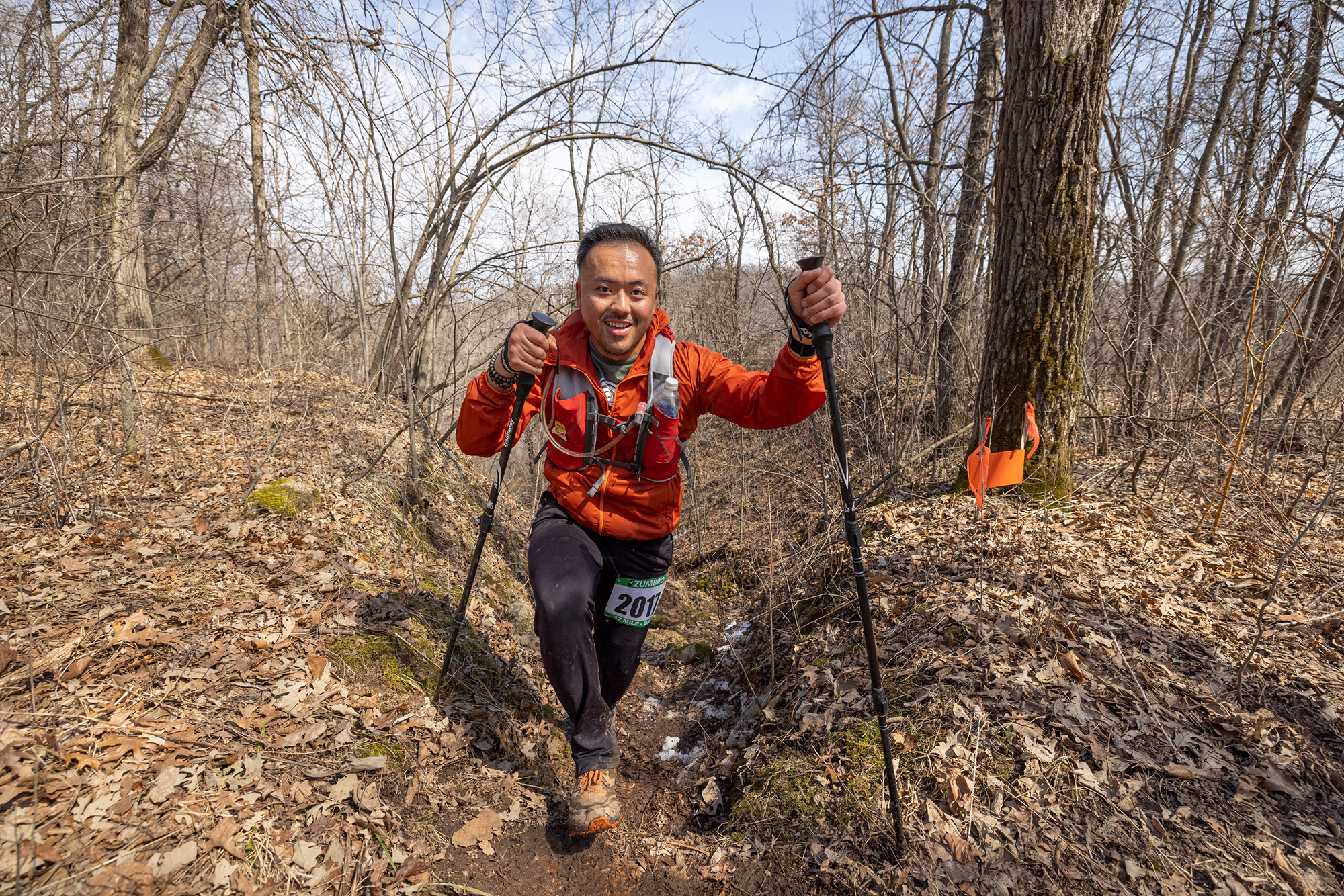 Photo Credit Scott Rokis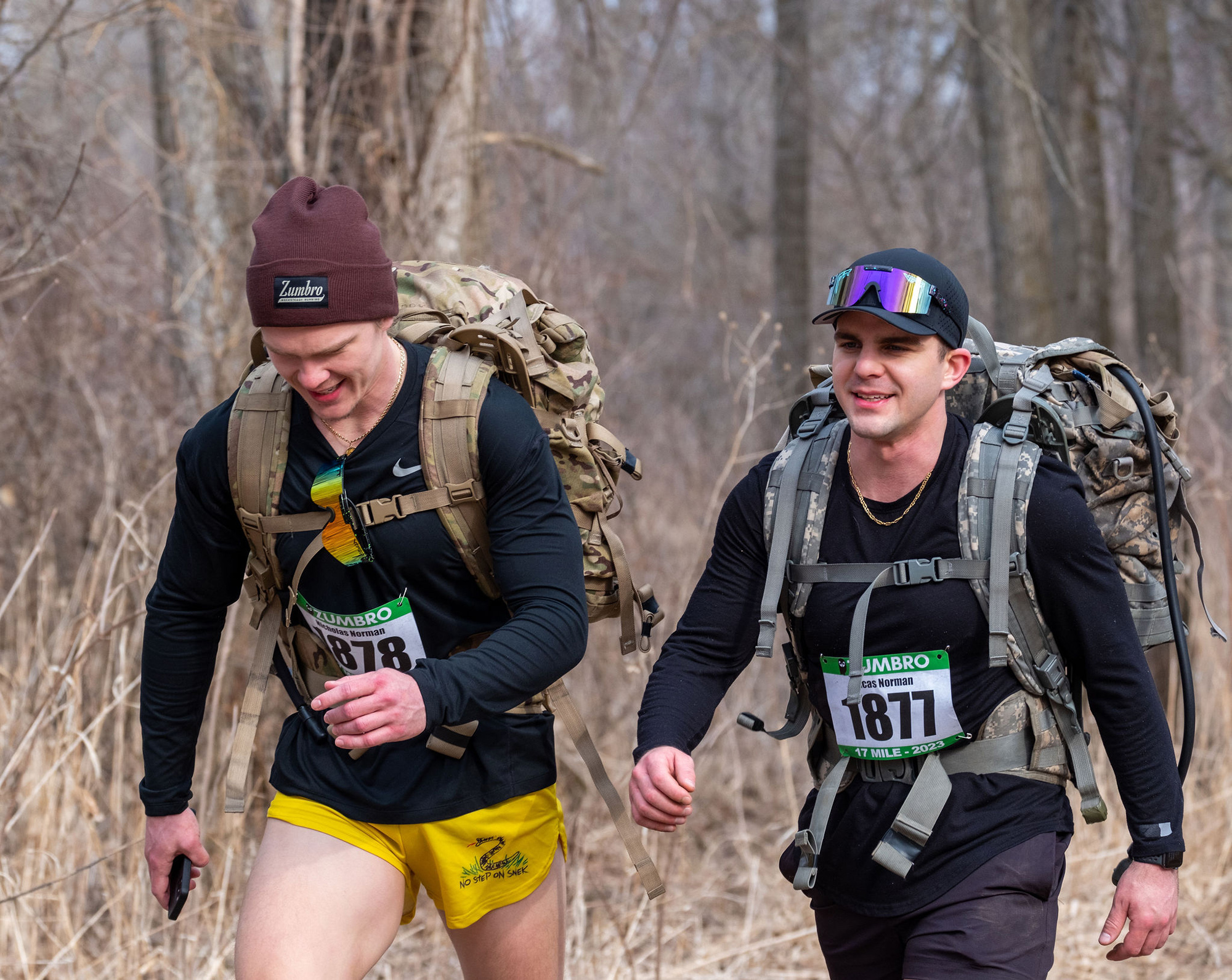 Photo Credit Anna Woletz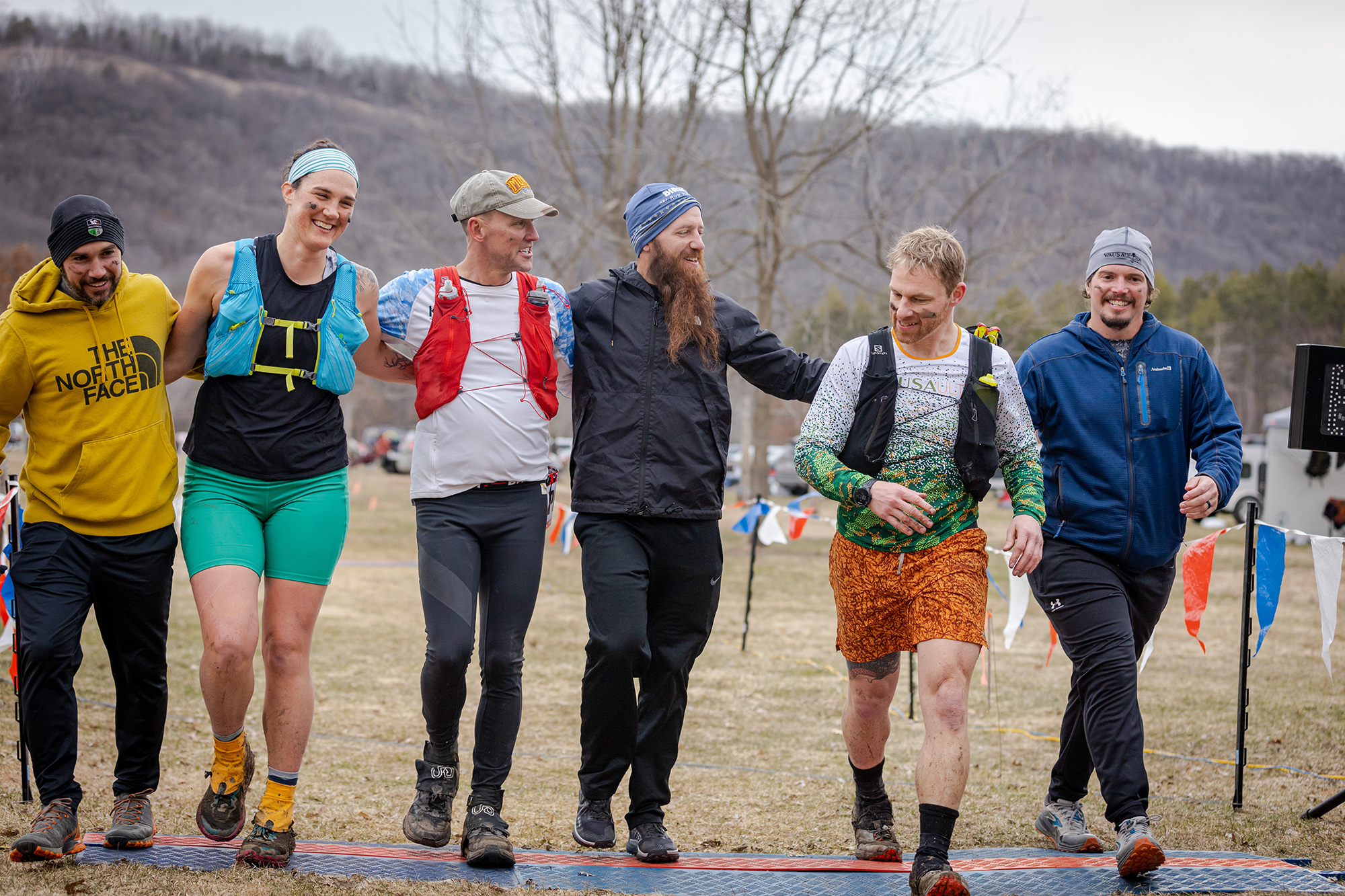 Photo Credit Mike Wheeler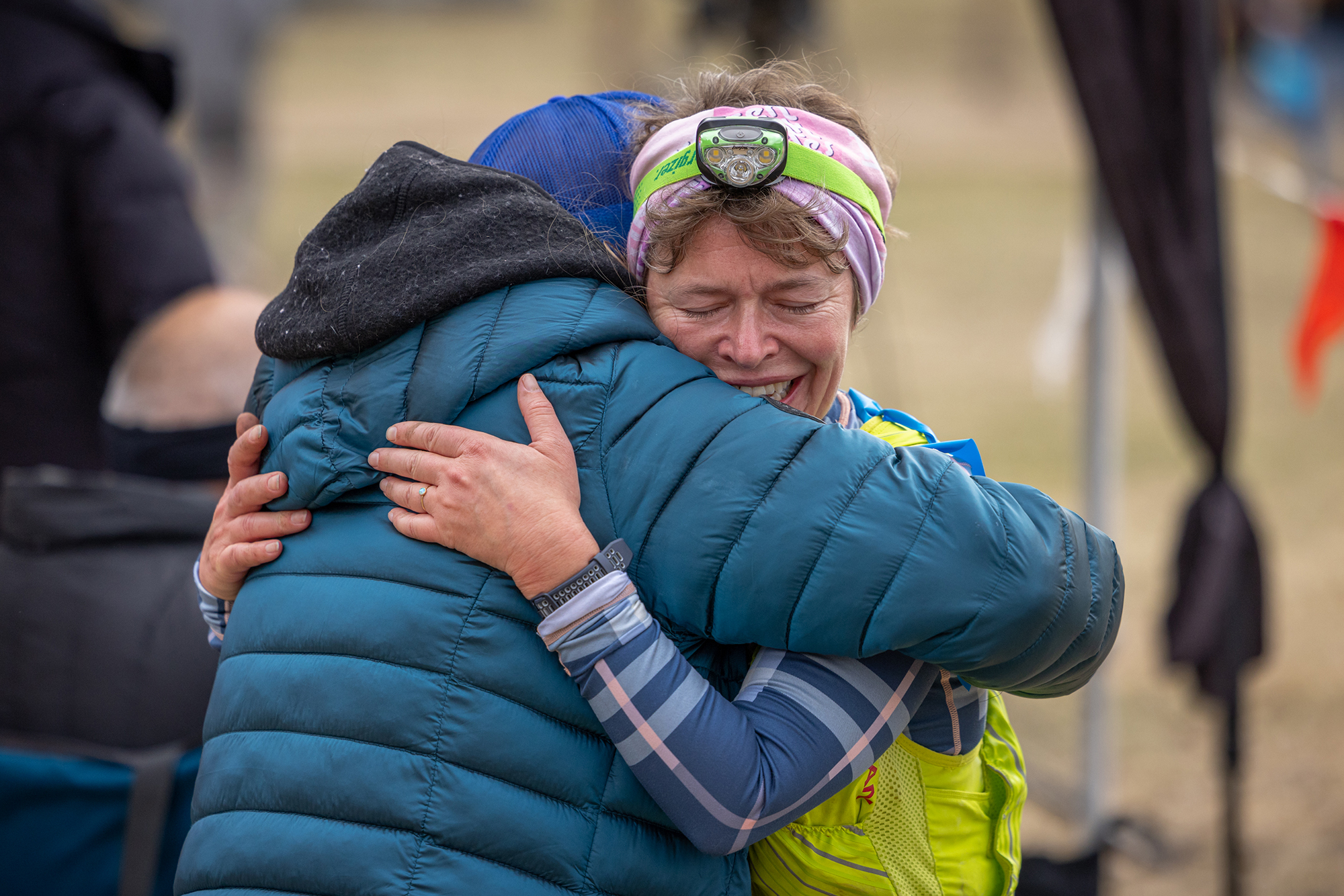 Photo Credit Scott Rokis