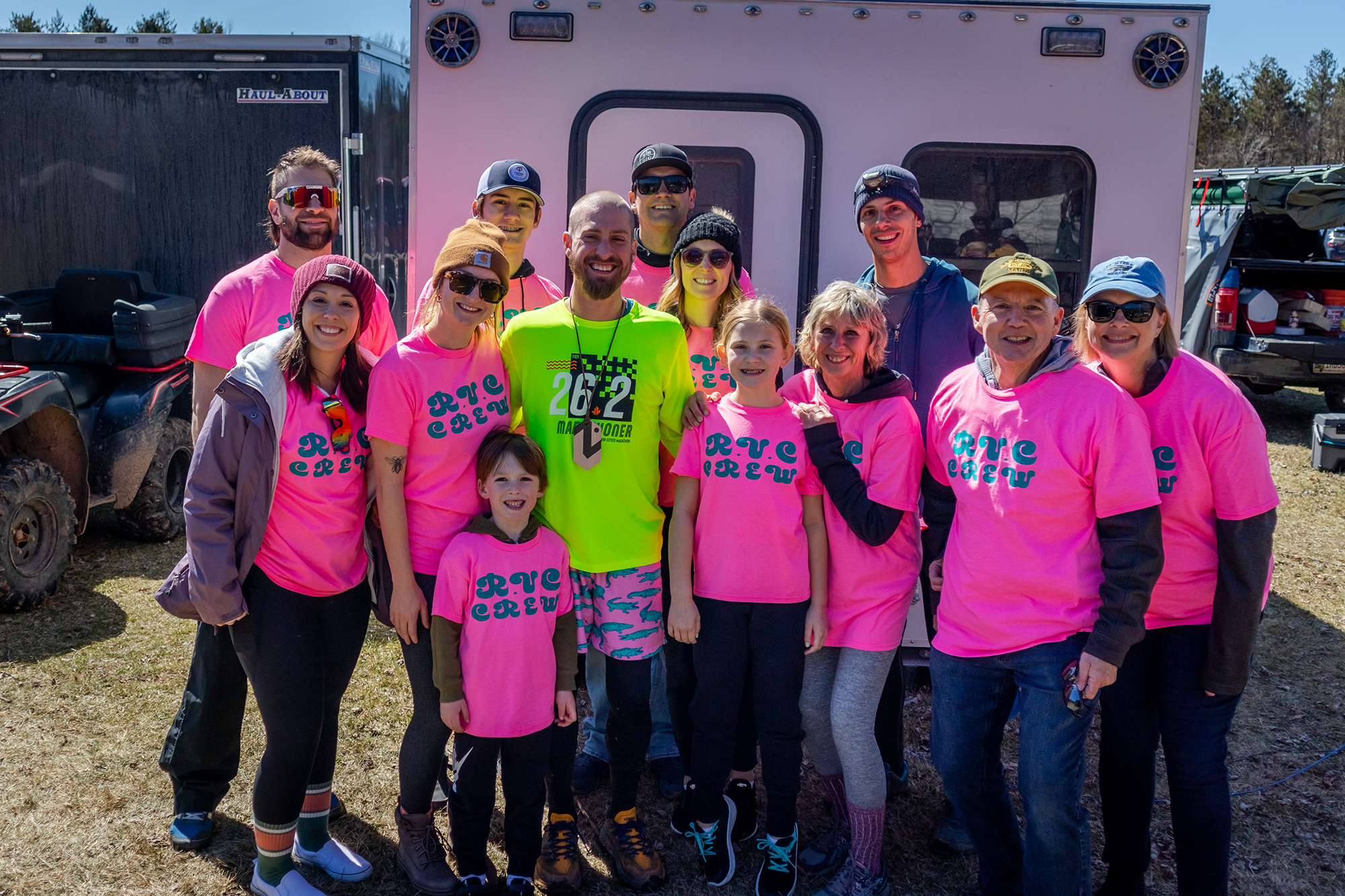 Family Affair – Photo Credit Mike Wheeler
Have you ever heard the saying "the best lessons are learned in the coldest classrooms"?  Well, Zumbro is among the coldest, and its lessons are truly among the best.  Since 2009 (and earlier including the days before it was a formal race) Zumbro has taught us time and again its own special brand of patience, acceptance and resilience, to look past ourselves, what we want and what we think we "deserve". It has made us laugh, cry, and at times its obstinance has driven us just about mad. Zumbro isn't the most glamorous event, it is not the hardest or the longest and it is not "unfinishable". At the same time it is hard enough or harder than you thought, it might break you down and open you up in ways you didn't expect. It is not exclusive, it's possible for just about anyone who wants to put in the work, to toe the line and test themselves on something that is damn hard. It's something that leaves just about everyone shaking their head in disbelief, after a loop or six, with a shoe full of sand to boot. Zumbro doesn't particularly care about what you or I want or would prefer; better weather, less mud, to not get cancelled. We plan, Zumbro laughs. As they say… Zumbro is gonna Zumbro.
As is custom, leading up to the race we cleared all 17 miles of the race course plus an additional 8 or 9 miles to be of service to our horseback and motorcycle riding friends who enjoy the area after us each season. For every 5 trees we cleared, another one would fall during the late March and early April melt and its cold rain, snow and winds.  So back out we would hike to a distant high ridge, cutting yet another tree, right up until race day – heck Steph was even out cutting one during the race. On Wednesday we marked the trail in 30's and rain. These are volunteers mind you, taking a vacation day to do as much. I was reminded of the reason that we train our markers over several years before turning them loose on their own. It takes a lot of experience, focus and skill to do that job well when you are soaked through and can no longer feel your hands. During setup on Thursday the precipitation oscillated between rain and snow. After the sun had set I drove up to the hill for one last check of messages, the snow was coming down more or less how it had in 2018 and 2019 – blowing so hard it was not only going horizontal, it actually appeared to be blowing right back up into the sky, "that's good, you can keep it".  Luckily… thankfully… the accumulation was more like the manageable snow years pre-2018 and 2019.
Friday morning arrived and the sun illuminated a Zumbro bottoms beautifully flocked in crisp, clean, white snow. Our photographers appreciated the unique backdrop for the start of the 100 and the first half day of shooting. At the start I noted a minor revelation I had, in the "before times" Zumbro had actually happened unabated quite a few times as elucidated by Susan starting her 10th Zumbro 100 and Daryl starting his 9th (they would both go on to finish). The ground was frozen, so mud (by Zumbro standards) was mostly a non-issue for the first day and a half. I heard reports that even the sand was somewhat, mercifully frozen. By midday on Friday the snow had melted and the sun came out around suppertime – the mood already very positive cranked up another couple of notches. Our 50 mile runners started out under bright stars and a crisp 25 degrees or so and a well frozen course.  After a brilliant night, morning came and the 34 milers and 17 milers got to run on one of the best, brightest, most pleasant days Zumbro has ever produced.
Admittedly, I don't try to fit every last detail about the race in these recaps, that's all but impossible, but a few things lodged in my brain throughout race weekend. John, who won the 100 mile race, is from Plainview, a small community of 3,300 people just 14 miles from the race start / finish area. John is no kid, only started running trails a few years ago and on paper might not be the first guy you would pick for the win, but he completed loop after loop after loop of the course in training. Specificity, consistency and hard work paid off for John as it often does in ultrarunning.  A young person from Rochester (also fairly close to Zumbro Bottoms), Joshua, averaged 6:29 per mile over the 17 mile course. You saw it out there, that is a tough one to wrap your head around isn't it? Just minutes before the start of the 100 someone asked that I take a moment of silence for Brian Landstrom, besides some of the Winter ultras, this was the first trail race since his passing, unfortunately I timed it poorly, ran out of time and had to start the race without… that said, Brian's picture was added to our memorial this year, which a few of you asked about over the weekend and its probably good to provide some context about from time to time. Every time we lose someone from our extended running family, their picture is printed and added to the table… beautifully, we are reunited with them several times each year, a chance to see their faces and for remembrance and reflection. Their pictures are packed safely away in a box in my office as I write this recap, I look forward to seeing them at the next race.
As I mentioned, there are way too many stories to tell, so please share them among yourselves and celebrate together, at the next race, in our online community, or wherever and with whomever you congregate.  Congratulations to those that ran fast, ran slow, ran all your loops or just managed a few this time – it is a transcendent gift no matter the terrestrial outcomes.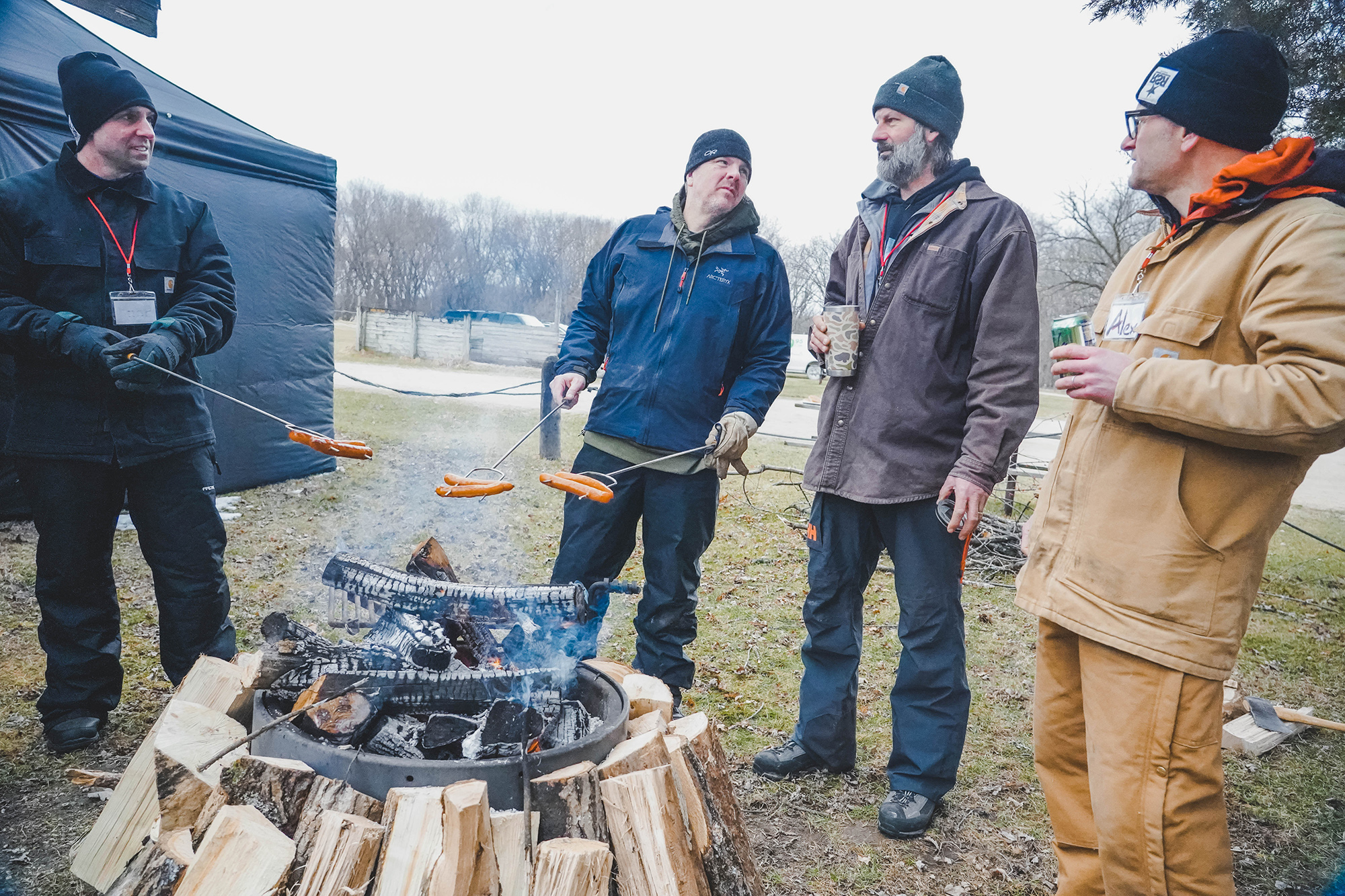 Truck Boys Plus / Volunteers Enjoying Time Together – Photo Credit Lyric Kochendorfer
Volunteers:
Zumbro is not possible without volunteers – there were 135 of them this year. Our trail marking crew are multi-year / return volunteers all who have committed themselves to learning the system and nuances of marking over the years. A crew follows up after them the day before the race to hike the entire course and make sure none of the course markings were tampered with. The sweepers are also generally folks who have made multi-year commitments and work to keep the entire race safe and on track. Our logistics team (a few of the Truck Boys are pictured above) deploy, keep stocked and then pick back up thousands of pounds of gear, water and food. Our Thursday setup crew gets everything in place and set up for the weekend. A small army of volunteers help us unpack and clean up the race at our home on the Sunday after the race.  Skilled teams of Aid Station Workers, Medical, HAM Radio / Communications, Timing, Photography, Packet Pickup, Race Start, Finish Line, Parking and now Pizza Making volunteers go above and beyond each and every year. Friends bring and set up their own / extra tents, haul in their personal ATVs and other equipment (from as far away as South Dakota, thanks Dave!). I strongly encourage you to take the time to read the volunteer recap / thank you HERE https://www.zumbroendurancerun.com/2022-volunteer-thank-you/ – if you want to see something interesting / see some of what it takes to staff Zumbro and all the time that your fellow runners/volunteers give, see THIS https://www.zumbroendurancerun.com/volunteer-assignments/  A large percentage of the trail running community routinely volunteers. If you have not yet, give yourself the gift of doing as much… with RSR or at another race, either would be great. We all make this go.
Kind Words:
After each race we receive dozens of kind emails, I try to make sure we pass some of these on to our volunteers who deserve all the credit.
" I just wanted to say thank you for putting on a great Zumbro event this year. It was back in full force with great weather, trails, people, food, stories, pictures, everything! I now feel connected to the real Zumbro experience my friends have been telling me about for the last 3 years when I transitioned from the road to the trail! So thank you for all your hard work in making this happen and hope there are many more to come. Your efforts are appreciated!"
"My husband and I have done a lot of races over our lifetime and yours definitely stands out. The course was challenging, extremely well marked, the volunteers were wonderful, the coffee, pizza and everything provided during and after the race were amazing. Wanted to extend a thank you for all you put into this race."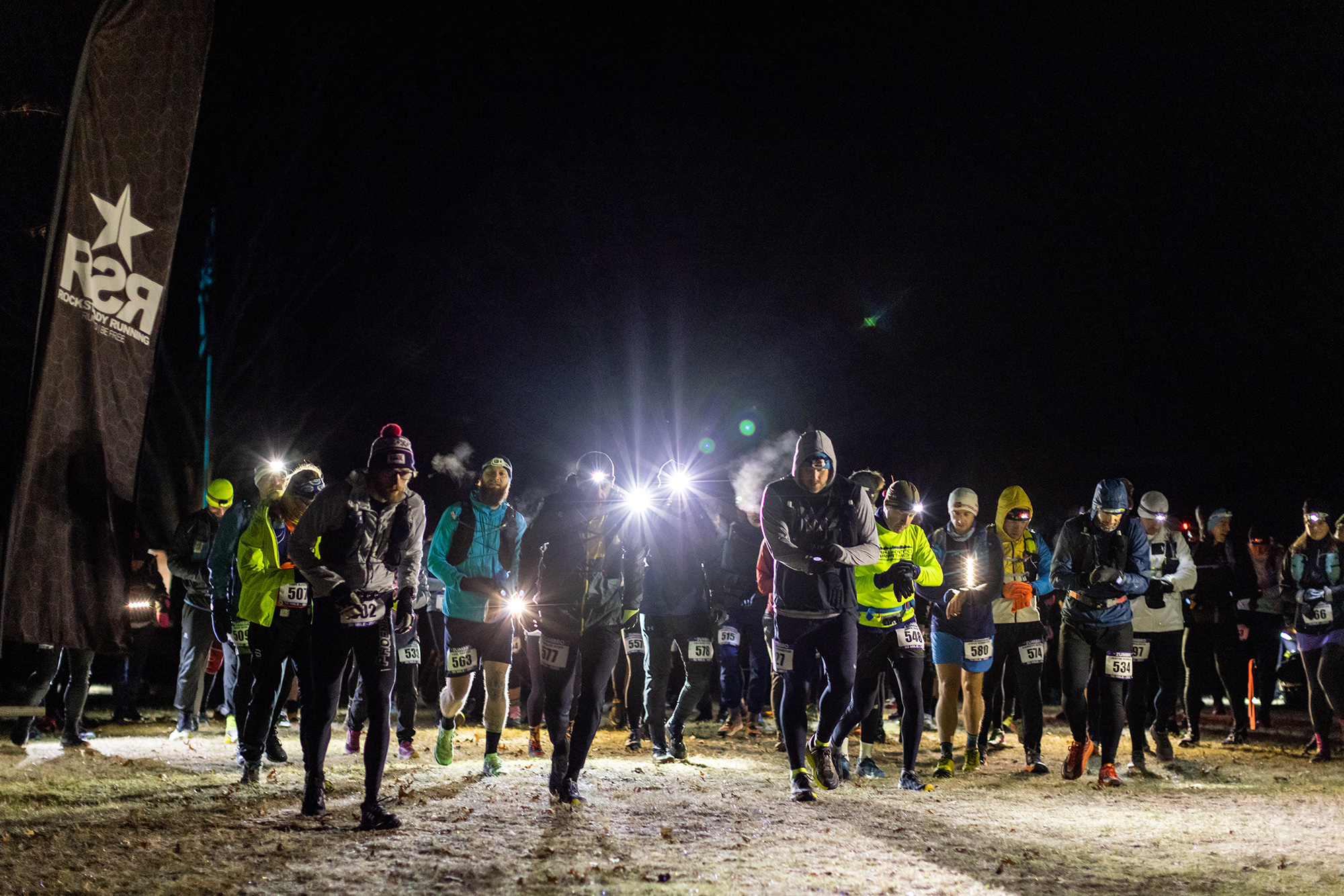 50 Mile Race Start – Photo Credit Scott Rokis
Photos:
I believe all but two of our volunteer photographers have submitted their photos from the race. For those of you that are unfamiliar with how much work it is to process photos (especially the number that they shoot) that is a crazy fast turnaround. The other couple of galleries should be available within a few days, so please check back. Please keep in mind that some of our photographers sell their photos, some make low res images available for free and sell the high res versions, some will accept tips and some give away the high res images for free. Please look for notes / prompts for each photographer / gallery. All of them put a ton of time into it and have a pile of expensive gear that makes this possible. As always it is good form to always credit (by name) and thank photographers for the photos you are sharing on your social media or elsewhere. If you want to use photos for commercial purposes please contact the photographers directly or contact me if you are unable to find their contact information.  If you are a photographer or aspiring photographer and you would like to come shoot some time, please contact us, we would love to have you. https://www.zumbroendurancerun.com/photos/
Results, Splits and Stats:
Official race results are available on our website [ 100, 50, 34, 17 ]. Results have also been uploaded to UltraSignup [ 100, 50, 34, 17 ] and have been sent into UTMB [ 100, 50, 34, 17 ]  so qualifying points can be awarded to those that wish to do those races some day (UTMB, CCC, TDS, OCC). Splits can be found HERE https://www.zumbroendurancerun.com/splits/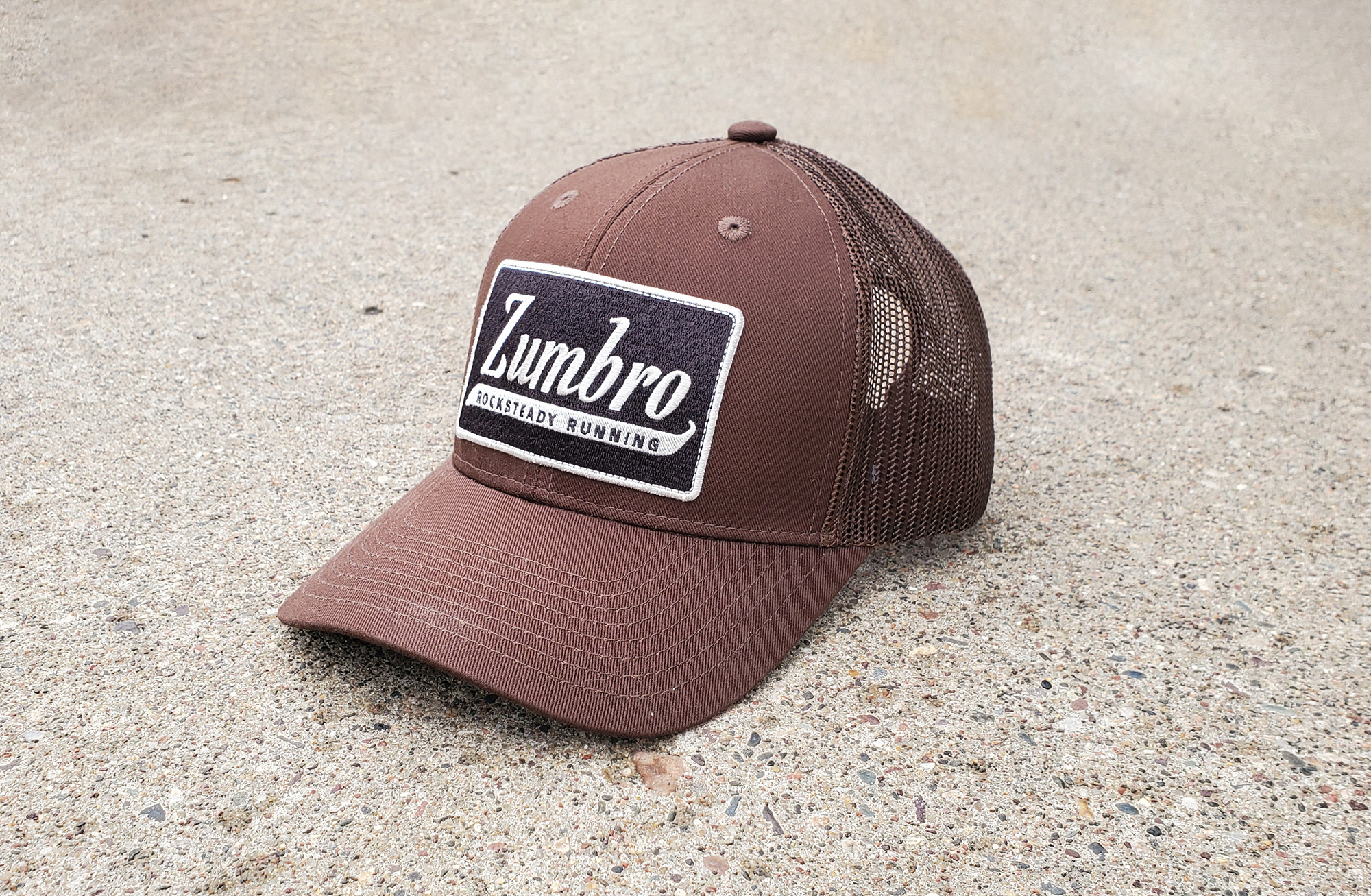 2022 Zumbro Endurnace Run Hat – Photo Credit John Storkamp
Hats:
Well, the part I didn't get a chance to tell you about the Covid lockdown overseas that massively delayed our hats, is that our supplier was finally able to get the hats out of the country on Wednesday before the race, they even switched (and paid for) International Express shipping (wowza, very kind of them and expensive). The hats made it to the USA on Thursday, the day before the race, and we actually thought we might see them… but alas they have sat and sat in customs since, as of today they still have not moved. So, as soon as we get them, we have about 800 or so hats to package up and mail. Thank you to all of you that have offered to pick up your hats, pick them up at another race, said they don't need them etc. but a.) we want you to have them and b.) it is easiest and cleanest to just get them in the mail and move on.  IMPORTANT – If your mailing address has changed or is different than what is associated with your UltraSignup account, please let me know ASAP. We will keep you posted as things move along here. I appreciate your patience.
Sweatshirts, T-Shirts, Hats and More for Sale:
Zumbro is tough in that there is no cell / internet at the start / finish area so we cannot take credit and debit cards for merchandise. Many of you asked about where you could purchase something after the race, you can do that on our online store HERE https://www.rocksteadyrunning.com/shop/ – you can use the "filters" on the side of the page to sort and search for specific items.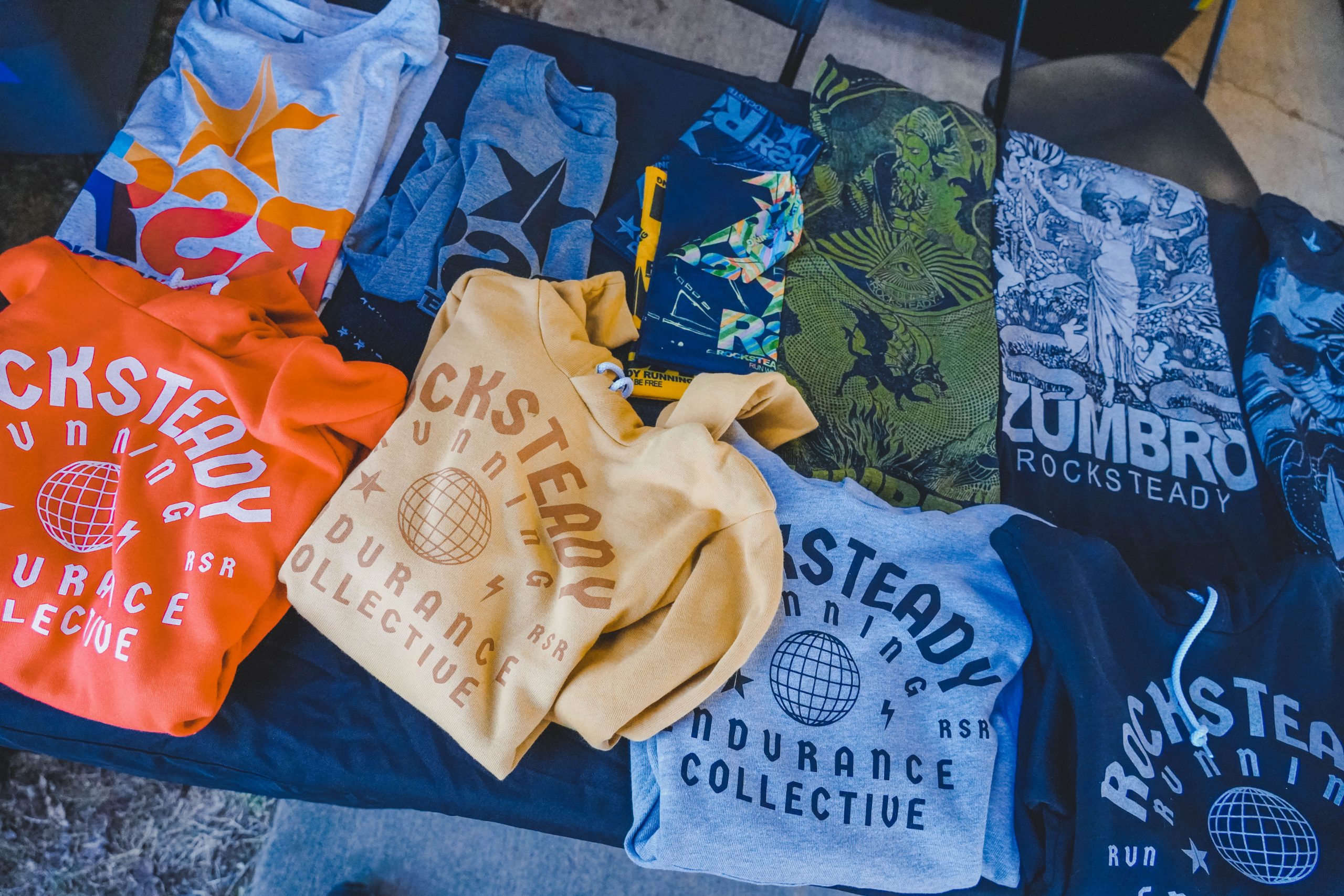 RSR Swag – Photo Credit Lyric Kochendorfer
Rocksteady Community:
The Rocksteady Running Community is an online forum designed for community members to have civil conversations about all things pertaining to Rocksteady Running events (Zumbro, Superior Spring, Afton, Superior Fall, ESTRS), trail / ultrarunning in general, and more. This online forum has been built on our own platform and is not tied to any social media platform. It is free from advertising, invasive algorithms, tracking, etc. We intend for this to be a safe place to connect. Feel free to discuss registering, training for and racing our events. Discussion about the race courses, terrain, training, gear, challenges, triumphs and more are welcomed and encouraged. If you would like to create an account and participate you can do so HERE https://community.rocksteadyrunning.com/login  For safety and transparency we ask that you provide both your first and last name when creating an account. My hope is that this forum will be an engaging and useful resource that allows you to connect with one and other.
Sponsors:
Please be sure to check out our awesome sponsors. Besides Salomon I suppose (who is awesome!), these are all small to medium sized local businesses. We have real relationships with all of these businesses and most of the owners and/or employees are personal friends. Kurt Decker from Twin Cities Running Company was heading up Aid Station 2 / Central Assembly for us as he has for many years (pancakes or pot-stickers anyone?), most of our other sponsors had folks volunteering or running as well.
Twin Cities Running Company
Salomon
Vanicream
Steve Smillie Edina Realty
Performance Running Gym
Trail Transformation
Northwoods Running
Innovative Chiropractic Center
St. Croix Law
Bell Bank
Critical Connections Ecological Services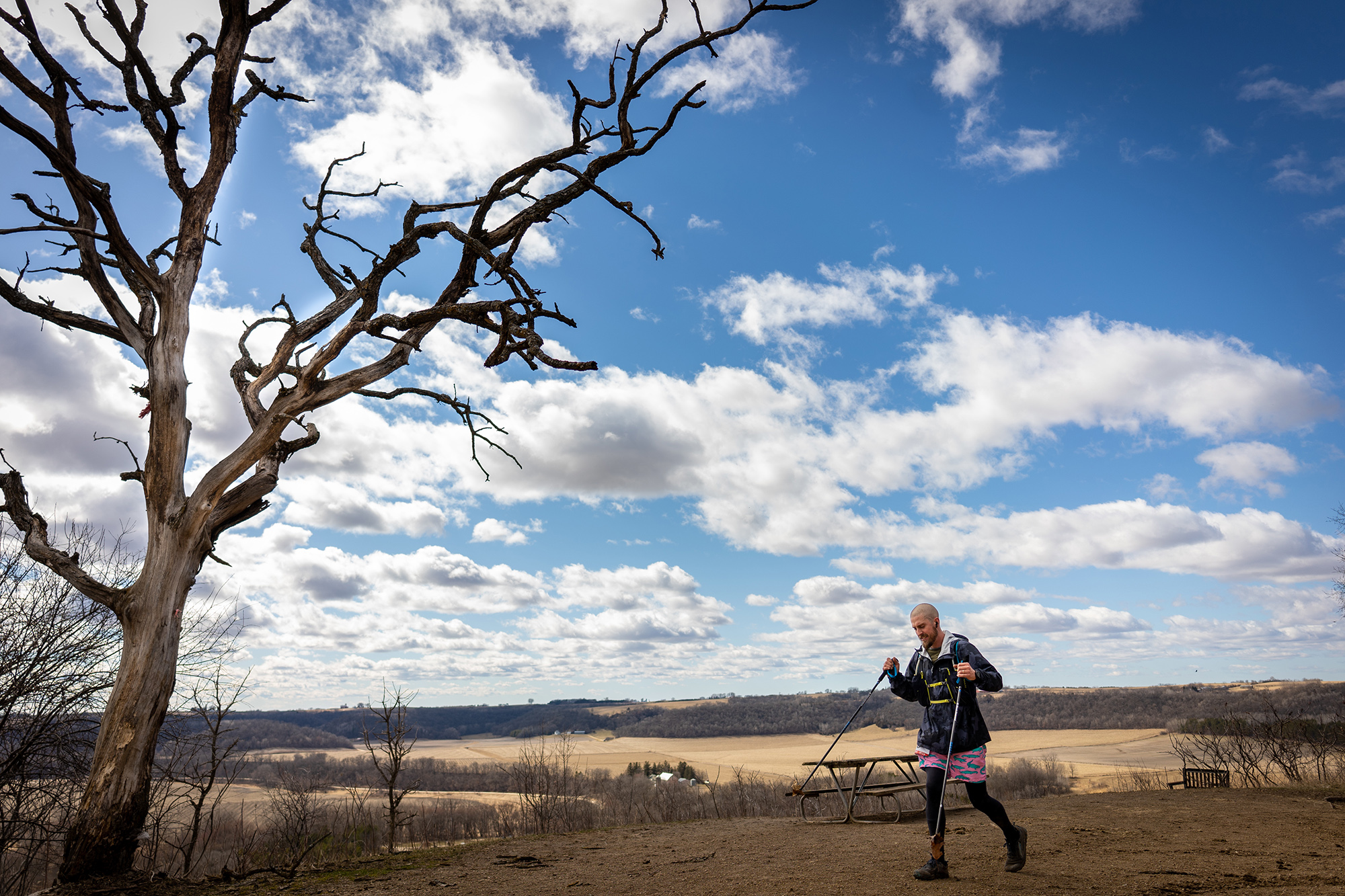 Phonebooth – Photo Credit Jamison Swift
Next Year:
The Zumbro Endurance Run is always held the weekend before the commencement of Spring Turkey Hunting. By Minnesota Rule "The spring turkey season opens the Wednesday nearest April 15". The 2023 event (should be) held on Friday April 7 and Saturday April 8 (DNR will give us final confirmation this Fall).  Registration will open on January 1 2023 at the latest, possibly earlier, stay tuned to our website and join our main / big mailing list if you have not done so already (you have to sign up for this one, it is different from the pre-race emails I send you when you are registered for a race) https://www.zumbroendurancerun.com/join-our-mailing-list/  Please keep in mind that Zumbro will Zumbro, and if history is a guide it could certainly get cancelled again some day.  I have covered in depth many times in the past why early April is the only time it works to hold the race, if you want to learn more check THIS out https://www.zumbroendurancerun.com/zumbro-why-early-april/
In Closing:
I have said a lot here, so simply, thank you. Thank you for being awesome individuals and an awesome community. Thank you for putting your trust in Cheri and I, our core team and our volunteers. Thank you for allowing us the opportunity to serve. As always, if you need anything, please reach out.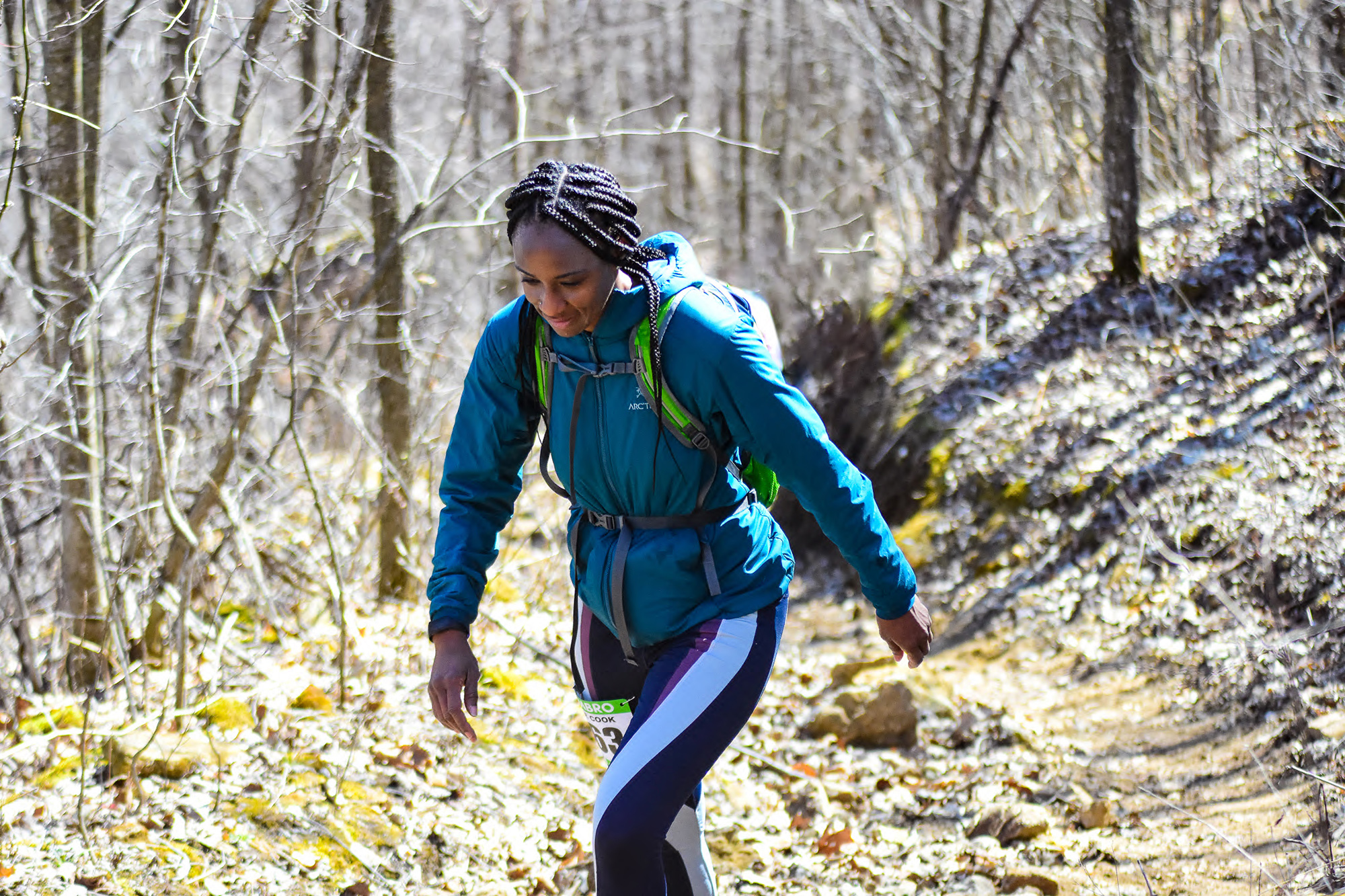 Going Up – Photo Credit David Markman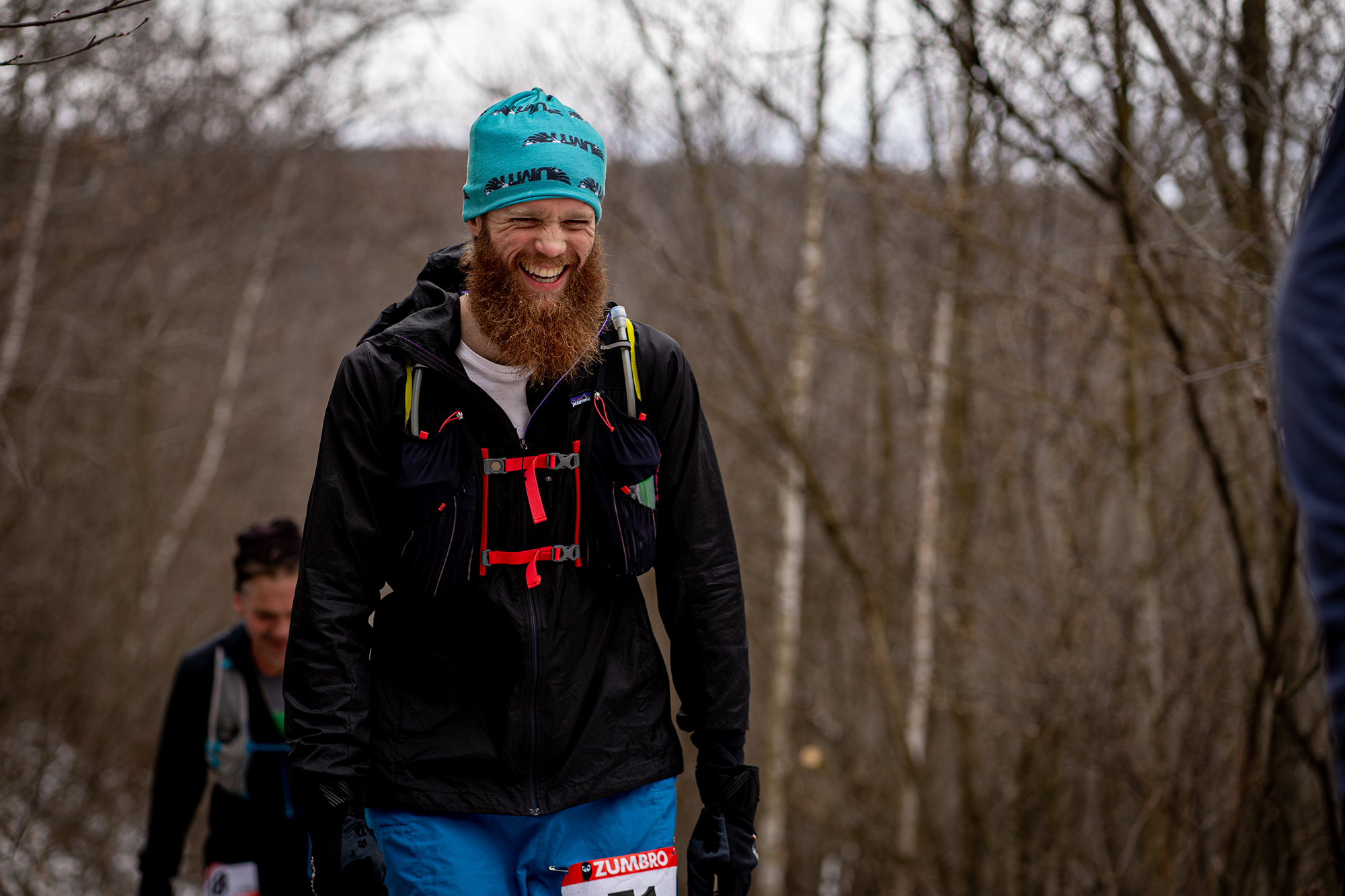 Yep Its Kinda Fun – Photo Credit Jamison Swift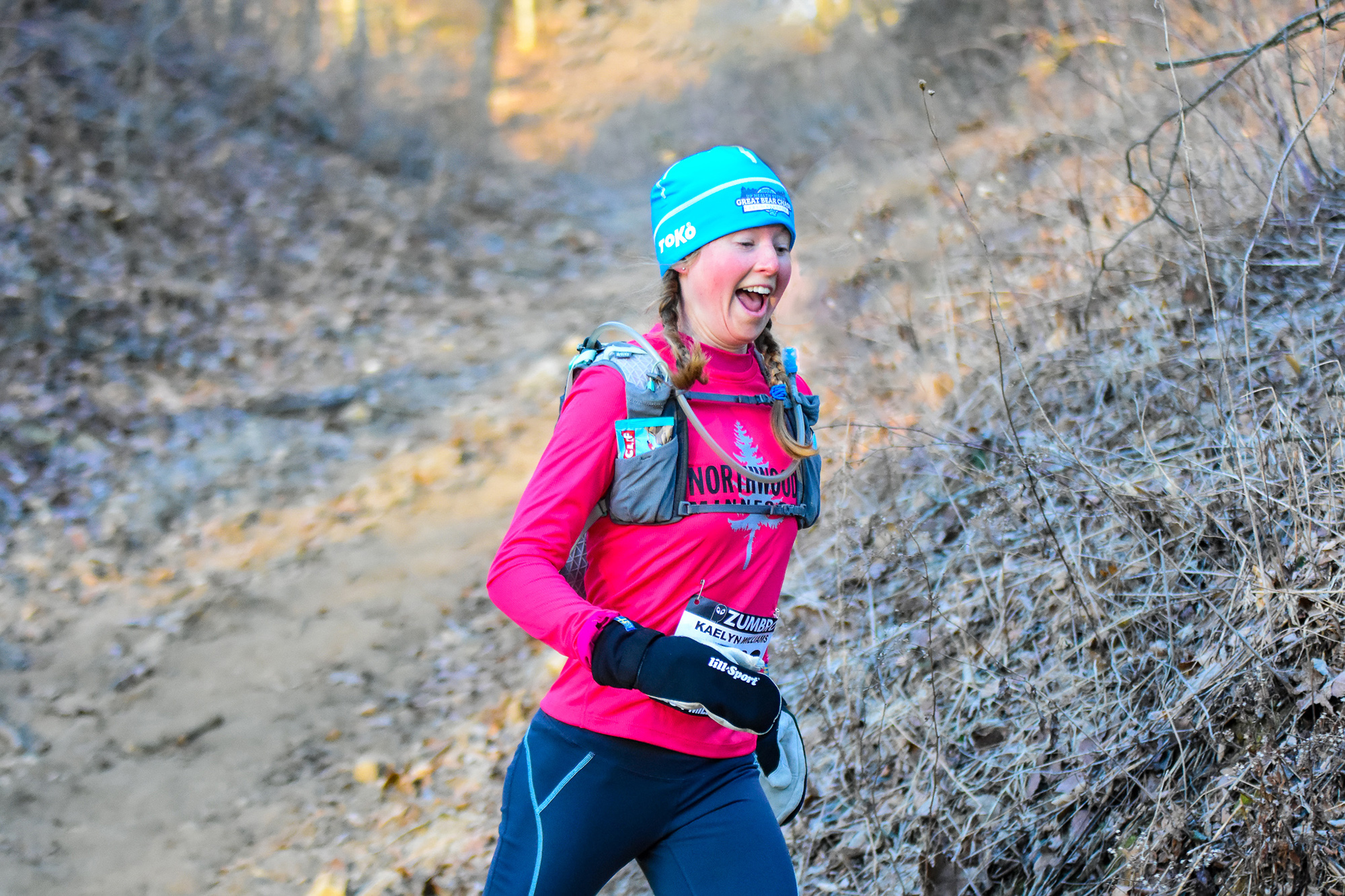 Elation – Photo Credit David Markman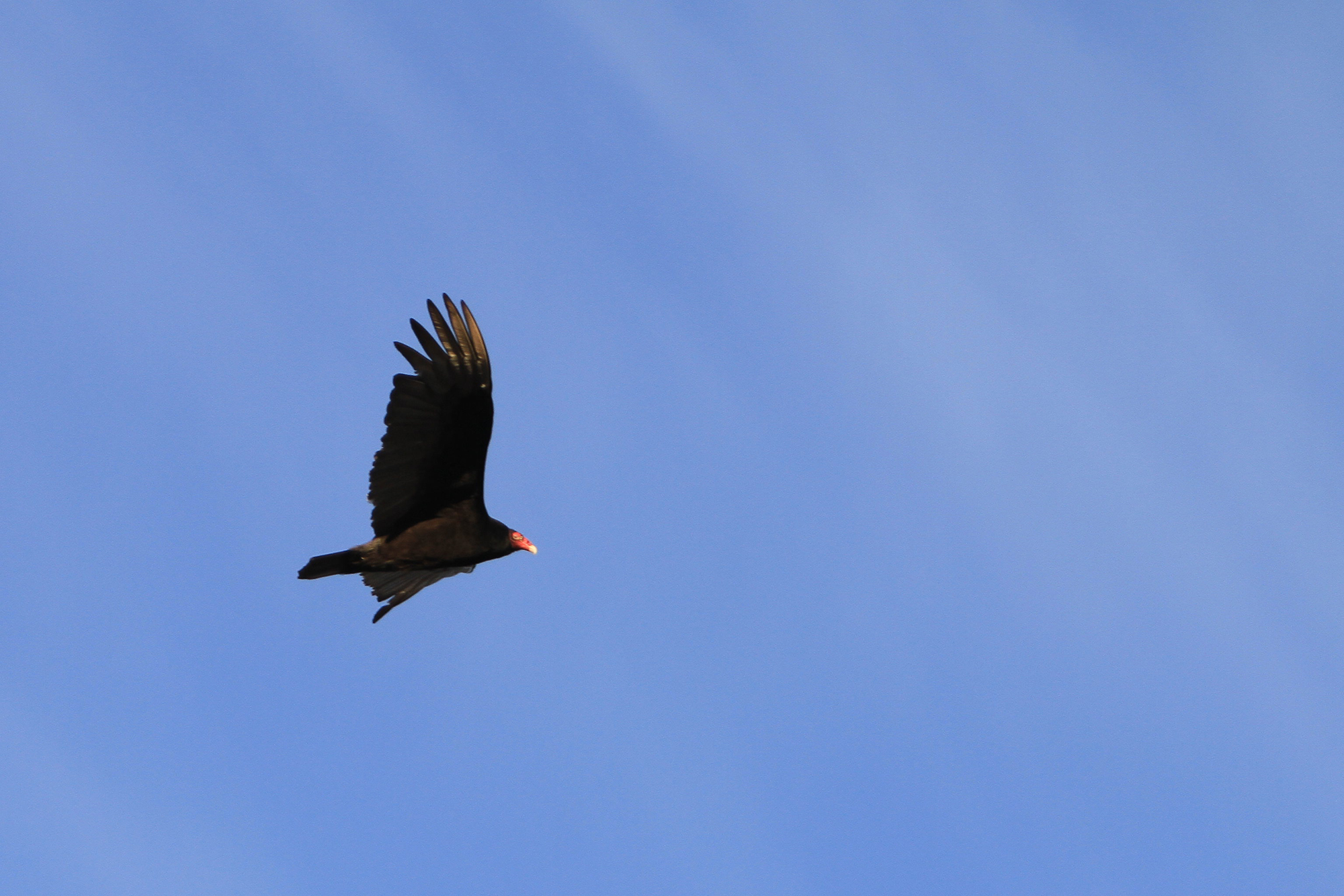 Birds of Prey of Zumbro – Photo Credit Pat Lehnherr