By: John Storkamp – Race Director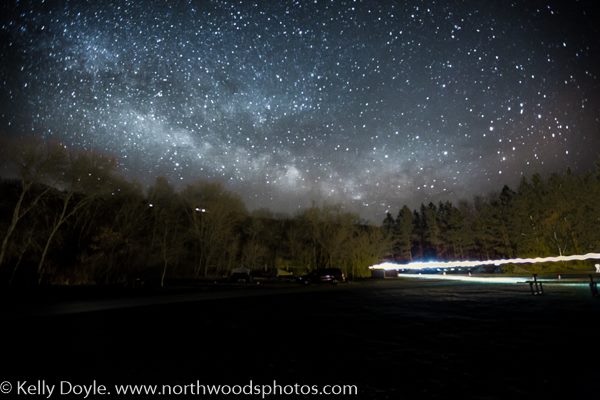 About the Zumbro Endurance Run
The Zumbro Endurance Run 100MI, 50MI and 17MI trail races take place within the Zumbro River Bottoms Management Unit in Southeastern Minnesota's Bluff Country – just outside of the tiny village of Theilman, MN – approximately 1:45 South of Minneapolis & St.Paul, Minnesota. The course consists of a mix of rugged single and double track trail with rubble, loose rock and sand along with minimum maintenance gravel roads.  The race is primarily concentrated in two large valleys within the expansive Richard J. Dorer Memorial Hardwood Forest.  There are four significant, short, steep climbs (approx 300FT) per loop with smaller hills in-between along with some significant stretches of flat valley floor running.
2016 Race Recap Preface
The 2016 Zumbro Endurance Run was setting up to be one of the best Zumbro races on record, primarily due to spectacular trail conditions the likes of which have not been seen since the first few editions of the event (circa 2009 & 2010).  We had a record field representing 15 states and Canada.  A fairly tame Winter meant low snow-pack heading into early Spring and the frost had come out of the ground quite early allowing the ground to suck up the moisture from the last couple of snowfalls and early Spring rains.  Recon visits and trail clearing forays leading up to the event inspired even more confidence in the potential for great trail conditions and the year to come.  100 mile race day (Friday) greeted us with cold but clear sky's and even with some light rain falling the previous night we still had very dry and solid trails.  Though I had not looked at a forecast in some time and to the best of my knowledge the forecast apparently not calling for it, I told the seventy-five 100 mile runners toeing the start-line that it would in fact snow… and what do you know, Zumbro did not disappoint, within an hour of starting the race those clear skies became dark, the wind picked up and the snow started blowing in earnest.  As myself and a few volunteers ventured out to visit a couple of the aid stations we joked, it was blowing so hard at one point that the snow went from Horizontal to actually blowing back up into the sky – looking out over the valleys it appeared as a whiteout.
100 Mile Race
100 Mile Stats: Registered 81, Started 75, DNS 7.5%, Finished 52, DNF 23, Finish Rate 69%
One loop down in the 100 miler and no fewer than eight 100 mile runners completed their first loop under 3 hours, all of them on course record pace (100MI CR; Michael Borst 18:04:00 2015) – the fastest putting down a blazing fast first loop of 2:47.  The result of these fast early laps would be some squeaky wheels that would eventually fall off and as often is the case the top spots saw massive rearrangements as the race wore on with race leader David Hansen dropping out after 5 loops in the lead – Paul Schol, 29 of Fergus Falls Minnesota into first and never looked back with an eventual winning time of 20:43:45 – this was Pauls first 100 mile finish.  Rob Henderson of Minneapolis, MN was greeted at the line by his group of peers in the timing tent where he often volunteers – finishing in a stellar time of 21:41:52 and made even more impressive considering that Rob has been running for less than 5 years!  On the women's side the early and clear favorite who won the Zumbro 100 in 2015 and is Zumbro 50 mile record holder Rebecca Johannes (formerly Rebecca George) ran uncontested for 6th overall and the first female finisher with the next women's finisher a full 6 hours behind.  Susan Donnelly of Oak Ridge Tennessee kept her streak alive finishing yet another Zumbro 100 making it eight in a row and making her the only one to finish every edition of the race – one would assume that she will be back again next year.  Daryl Saari of Rochester, MN finished the Z100 just weeks after completing the Iditarod Trail Invitational 350 Mile Footrace in Alaska giving him his 7th Zumbro 100 finish, the second most behind Donnelly.  Youngster Kevin Chem of Savage, Minnesota was the youngest finisher at the age of 17 and had what was probably one of the most memorable finishes of any Zumbro finisher to date – finishing in the arms of a raucous crowd of friends and supporters with the song "Hotline Bling" by Drake blaring from the sound system.  Our oldest finisher this year was Steve Sjolund of Minneapolis MN, Steve is 65 years young and still going strong.  Weather certainly played a major factor in this years 100 mile race with extremes in temperature, snow, wind, frozen hydration packs and running in down jackets all part of the experience – heartening to say the least runners listened to early warnings about having enough clothing and taking good care of themselves – of all the DNFs none were cases of hypothermia or any other major medical issue. The Zumbro 100 is the first race in the Upper Midwest Trail Runners Gnarly Bandit Competition, a series of five 100 mile and one 100KM Midwest Ultra Distance Races run over a fairly condensed period of time –  9 Gnarly Bandit hopefuls finished Zumbro and will be moving on to the Kettle Moraine 100 mile race in June – more information about the Gnarly Bandit Ultra Series can be found HERE http://www.umtr.net/trail-series/gnarly-bandit-ultra-series/
50 Mile Race
50 Mile Stats: Registered 185, Started 164, DNS 11.5%, Finished 128, DNF 36, Finish Rate 78%
A 50 mile race is a test in itself, running 50 miles on the super challenging course that is Zumbro even more so – add in the fact that it is a midnight start and you would think interest in participating might be less than stellar – well, that would underestimate those that take on the challenge each year the the Zumbro Midnight 50.  This years race saw a very impressive list of entrants including last years winner Kurt Keiser, owner of River Valley Running in Mankato and Shakopee Minnesota.  While most every competitor toed the line in tights, long sleeves and shell jackets Kurt showed in shorts and a singlet and he started more like it was a 10K than the grueling 50 mile race that it is.  While there was other great competition in the field Kurt, clearly on a very specific mission ran uncontested and smashed his previous CR despite some wounds and a gory bloody knee as witnessed upon his finish.  Kurt bested his previous CR of 8:10:45 with a stellar 7:49:36.  Runner up was the very talented Mike Ward of Duluth, MN with an impressive 8:32:31 but as stated, nobody was running the race that Kurt was this night.  Perennial "Zumbronian", one time 100 mile winner and 3 time 100 mile finisher Bob Gerenz rounded out the top three – emblematic of the Zumbro / Rocksteady spirit Bob and his wife Sue spent much of Friday volunteering as well.  On the women's side Lindsay Henkels of Mankato, MN took the win in 10:08:09 – furthering the observation that Mankato might be Minnesota's next hotbed of up and coming trail / ultra runners.  Oft Rocksteady Running volunteer Margaret McDonald was second and incredibly but not surprisingly due to her success over many years Grand Masters Runner Shelly Groenke (58) also of Mankato, MN took 3rd place – wow!  Our youngest finishes in the 50 were Seth Korhonen of Brule Wisconsin and Kai Larsen of Minneapolis Minnesota both 21 years old – our oldest finisher was Bob Kennedy who is 67 years young.
17 Mile Race
Registered 426, Started 366, DNS 14%, Finished 360, DNF 6, Finish Rate 98%
The 17 mile field was full of really great runners but nobody expected Wynn Davis's 2015 record of nearly 2:00 flat to fall, after all, Wynn is a 2:30 marathoner who wrestled the CR away from another 2:30 marathon Tim Hardy.  After the race Mike Ferguson told me that the Zumbro 17 was the longest race he had ever run and that he primarily does obstacle course races – wow, go figure!  Mike said he trains on hills a lot and it certainly showed… although the margin at first glance does not appear that large the nearly two minute beating of such a strong CR is really impressive – Mike finished the 17 in 1:58:28 with an average pace of 6:58 per mile.  Standout runner and dominating more and more trail races these days, Ryan Tholen of Minneapolis, MN ran a very stout 2:02:13 with 42 year old Luke Nelson of Ramsey, MN rounding out the top 3 with a 2:06:23 – while this is considerably less muddy trail then the trail the previous CRs were set on, these times were none-the-less quite impressive.  On the women's side Stephanie Sathre of Chaska, MN lead with a 2:28:59 followed by Michele Asmus of Austin, MN in 2:32:20 and Molly Pennings of Culver, MN (former Zumbro 50 Mile winner) in 2:33:01.  Our youngest finisher in the 17 mile race was Brycen Schuhmacher of Mt. Horeb Wisconsin and we had a total of 5 finishers under the age of 20.  Our oldest finisher of the 17 mile race was longtime Minnesota trail and ultrarunner Loren Albin, 64 of Maplewood Minnesota.
Until Next Year
We had 130 wonderful volunteers that made this years race possible, many of those volunteers also ran one of the races, helping either before or after they ran – another testament to the Zumbro spirit!  As we know Zumbro always likes to throw us a curve ball and it always comes with additional challenges above and beyond the already challenging distances and terrain – perhaps that is why we love it so much.  Until next year… I can't wait to see what we get!
Next Years Race Date:
Friday April 7 & Saturday April 8, 2017 – registration opens Tuesday November 1st, 2016.
Links:
Preliminary Results
Photos
Race Reports
*If you have photos or race reports to share please Contact Us!